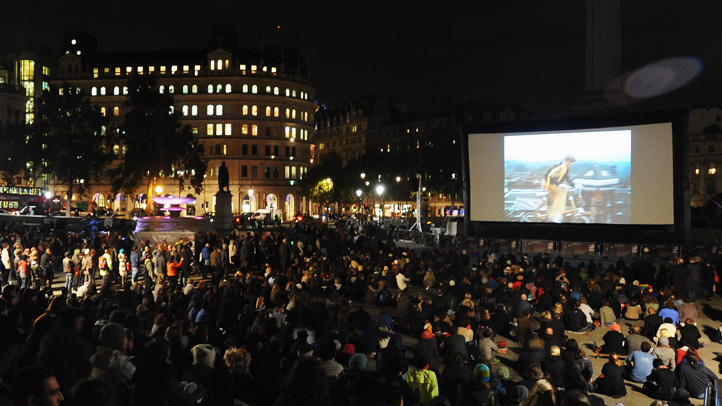 Sure, there's talk of snow in the forecast, but that doesn't mean we can't start gleefully obsessing over D.C.'s fantastic outdoor summer movie scene. Right?

Now that we have that cleared out of the way, assure yourself that it's totally not too early for the Capitol Riverfront to have announced the schedule for its Front Flicks outdoor movie series, which features a treasure-hunting theme this year.

See the complete schedule below:
May 24: "Lara Croft, Tomb Raider"
May 31: "Sahara"
June 7: "Pirates of the Caribbean: Curse of the Black Pearl"
June 14: "The Goonies"
June 21: "National Treasure"
June 28: "Raiders of the Lost Ark"
July 5: "City Slickers II: The Legend of Curly's Gold"
July 12: "O Brother, Where Art Thou?"
July 19: "Muppet Treasure Island"
July 26: "The Da Vinci Code"
Movies will screen in Tingey Plaza (100 Tingey St. SE) at about 8:45 p.m. (sundown). New last year: Food trucks, popcorn, cotton candy and Micha's Sorbet. No word on food plans for this year.
---
Check Out the Scene: Keep up with what's happening in the D.C. area anytime, anywhere. Follow us on Twitter and Facebook. Sign up for our e-mail newsletters.