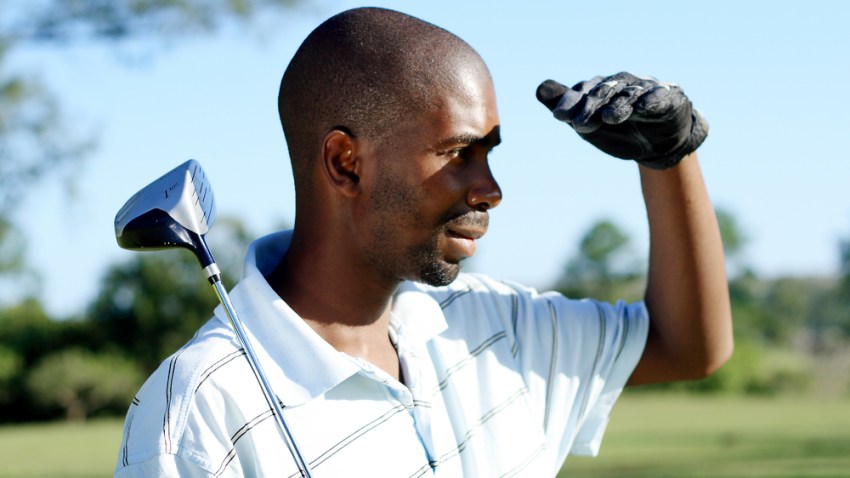 Signs popped up in front yards around Silver Spring about a year ago: "Save Sligo Creek Golf Course." The date for the closing of the greens was pushed back a few times. It was ultimately scheduled to close on Nov. 30, 2010.
But in a meeting of the Montgomery County Council Tuesday, the Revenue Authority made moves toward keeping the Sligo Golf Course open and reducing operating costs.
The nine-hole course on Sligo Creek Parkway is staunchly defended by golfers and those that don't even play the sport. For golfers, it's a friendly, welcoming place to gather for the game. You don't have to be wealthy to play there. It doesn't have a country club atmosphere. More than half the golfers are older than 50. Beginning golfers and kids are also welcome to learn the game.
For non-players, it's more about preserving 65 acres that double as a wildlife habitat. So golfers and "green" residents teamed up with petitions and the aforementioned yard signs to put pressure on the County Council to keep the venue open.
For the origins of the battle to close the course, just follow the money. The task force found that from 2000 to 2008, golfing at the Sligo course was down 26 percent in number of rounds played. Other county golf courses were only down eight percent. Sligo was also down three percent in revenues. All other Montgomery County public courses were up 39 percent. It was estimated that the Sligo course lost about $679,000 during those years.
"The operating agreement between Park and Planning and the Revenue Authority preserves Sligo for the next three years," said Councilman Marc Elrich, "and will give us time to develop a comprehensive plan to address the long-term viability of the course."
An open-ended arrangement is not a done deal. But with tremendous community support, it is looking more likely that the course will stay open, and the land will remain out of developers' hands. This was a fear of nearby residents who looked at the scenario of townhouse communities being built on the land, increasing traffic congestion. They also feared that if the land was stripped of the golf course, the land would be open to crime and vagrancy.
So if you're swinging on the Sligo Creek Golf Course, keep swinging. It looks like this course, so user-friendly to a variety of golfers and wannabes, is safe. For now.
---
Let's Go Around Town: Keep up with what's happening in the D.C. area anytime, anywhere. Follow us on Twitter and Facebook. Sign up for our e-mail newsletters and find out What You're Doing Tonight with texts delivered right to your mobile phone -- just text DCTONIGHT to 622339 to sign up. (Message and data rates may apply.) Don't forget our iPhone app!