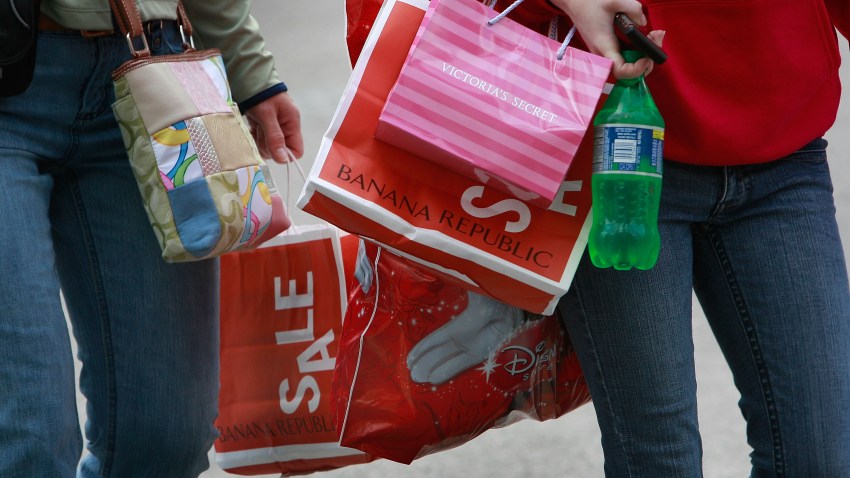 Retailers are pulling out the deals as the holidays approach, and early shoppers may get an advantage.
At Filene's Basement in downtown D.C., where the racks are gilded with tinsel, Manager Ernest Gatewood is putting up that other holiday decoration: Sale signs.
"Profits are down company wide but with us cutting prices on things, that should make spending a little bit easier than what it was last year," Gatewood said.
For most items, he's not cutting prices deeper but he is cutting them sooner. According to the National Retail Federation, there's another reason early bargain hunters will get the worm this year: inventories are smaller because many retailers are being conservative.
"Last year, we couldn't tell, but now we have a little bit more of a prediction from what happened last year," Gatewood said.
Deals will still play a big role -- and they better, said shopper Anika Fountain.
"Oh yeah I'm going straight to the clearance rack, I'm not gonna pay full price," she said.
Like many consumers, Fountain is cutting back. A survey by the Credit Union National Association, or CUNA and the Consumer Federation of America found that 43 percent of consumers are scaling back their spending. But that's less than last year, when 56 percent of consumers said they were scaling back.
Bill Hampill, Chief Economist for CUNA, said he expects consumer holiday spending may even rise slightly, though it would still be historically low.
The National Retail Federation has a less optimistic prediction: they say holiday sales will be down 1 percent.
Listen to the complete story at wamu.org
Copyright 2009 WAMU 88.5 - American University Radio. All Rights Reserved.
Copyright WAMUo - WAMU