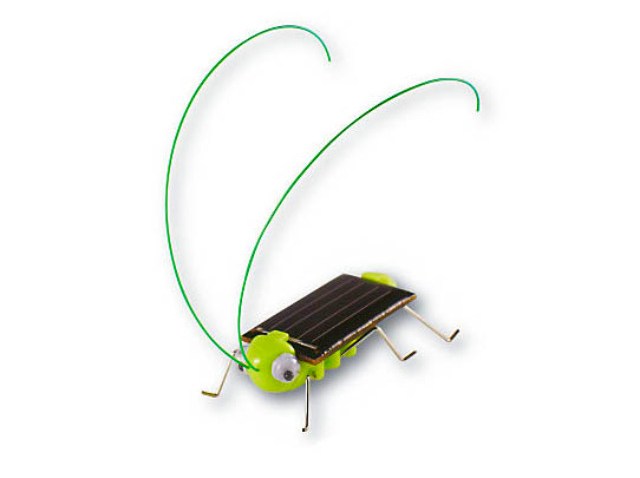 BUGGING OUT: We know it's highly unlikely that you've ever wanted a robot grasshopper before. But there's a first time for everything, and just look at those little antenna antennae. This teensy bugbot has a mini solar cell to propel it across the room and into your heart. Aw! Available at Gaiam.com.



MITTEN MAN: Real men wear mittens. Especially when they're easily convertible to fingerless gloves -- the perfect meeting of function, warmth and general rugged awesomeness, like this pair ($60) from Barneys. Available in olive, charcoal, navy and tan from Barneys.



INFINITE STYLE: The Justeene dress ($130) by Velvet is a knockout on its own, but despite its distinctive style, you'll still find an infinite number of ways to style this baby. A couple of our ideas: with lacy tights and ballet flats; or under a long, loose sweater vest with a fedora and chunky chains.