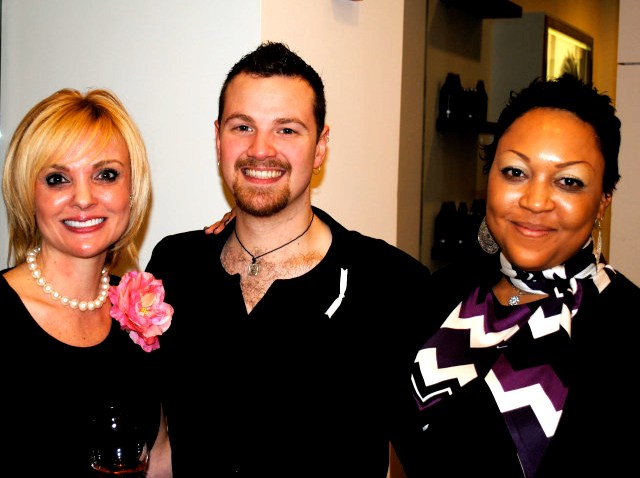 With a glass of pink bubbly in hand, social media personality Andrea Rodgers hosted an evening of manicures, massages and Botox at Hela Spa and Ted Gibson Salon last night.
In the halls where Washington D.C.'s power players and socialites get all dolled up (Spotted in a salon chair was Mary Amons, a rumored cast member of Bravo's upcoming series "Real Housewives of D.C."), "Miss A", as she is known thanks to her LateNightShots moniker, used the chic venue to raise money for the Washington Humane Society's annual fundraiser Fashion for Paws.
President of Socialite Marketing -- a boutique marketing firm -- and a fixture on the Washington charity circuit, Rodgers co-founded Fashion for Paws shortly after Sept. 11.
"It was after 9/11 and after my divorce when I decided I wanted to give back. I didn't have kids to pour my heart into and I wanted to give back to the community," she said.
By tying together her love of animals and her love of fashion, Rodgers came up with the perfect opportunity to raise money for a good cause.
"I rescued a four-week old kitten from behind my grocery store," she said. "That made me think that there are many dogs and cats in need."
The Fourth Annual Fashion for Paws fundraiser is set for April 10 at the Embassy of Italy. And you may see some familiar faces on this year's catwalk including WUSA9's Angie Goff, Ashley Taylor and MIX 107.3's Tommy McFly.