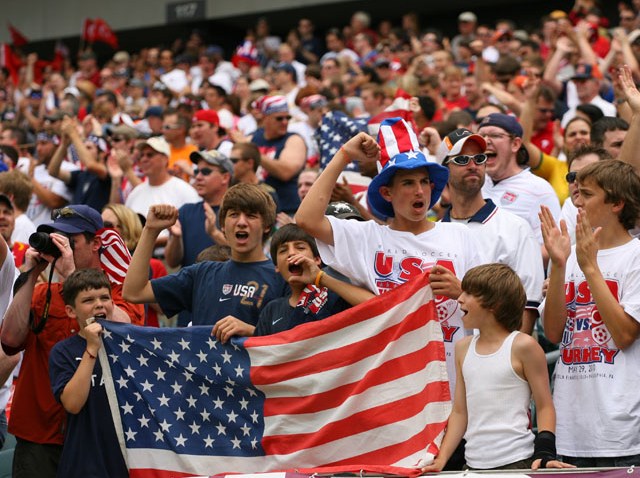 Soccer fanatics descended on bars and couches all over the world this afternoon for one of the most anticipated matches of this year's World Cup -- England v. the U.S. In D.C., they most noticeably were drawn to two huge video screens that have been erected right in downtown Washington.
This afternoon's 1-1 tie was broadcast live from Dupont Circle -- the first ever "Soccer in the Circle." The screening was an effort by Dupont Festival, a community group that is looking to bring more community events and activities to the circle.
There were some hurdles reaching the goal of broadcasting one of the biggest games of the tournament live. The group had to get approval from both FIFA and ESPN to broadcast the game publicly. They also had to raise about $20,000 to fund the event.
But at 2:30 p.m. today it became reality.
On top of that the Embassy of South Africa was on hand to give out prizes.