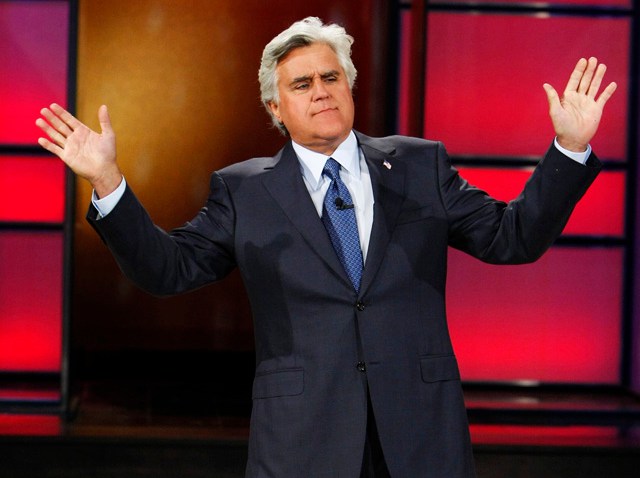 This has been a week of "returns" for Jay Leno. Not only is he returning to his familiar 11:35 p.m. time slot, he's making a homecoming at this year's White House Correspondents dinner. Leno headlined the dinner in 1987, 2000 and 2004.
Hey, at least we can assume the Salahis won't try to crash this one, right?
The Washington Post reported:
To be clear, the association asked Leno weeks ago -- when he was simply the host of a prime time show that was failing five nights a week. But when he appears at the annual Washington bash -- which over the past few years has become a Hollywood petting zoo -- Leno will be the guy who pushed aside Conan O'Brien to become the newly returned host of NBC's "Tonight" show. He has also been the butt of pretty much every other late-night talk-show host's jokes for the past couple of weeks.
Some of the recent keynoters include Wanda Sykes, Craig Ferguson, Stephen Colbert and Cedric the Entertainer. This year's dinner is May 1. We'll just have to wait to see whether the controversy over Leno's late-night shuffle will still be ringing an unpopular note.