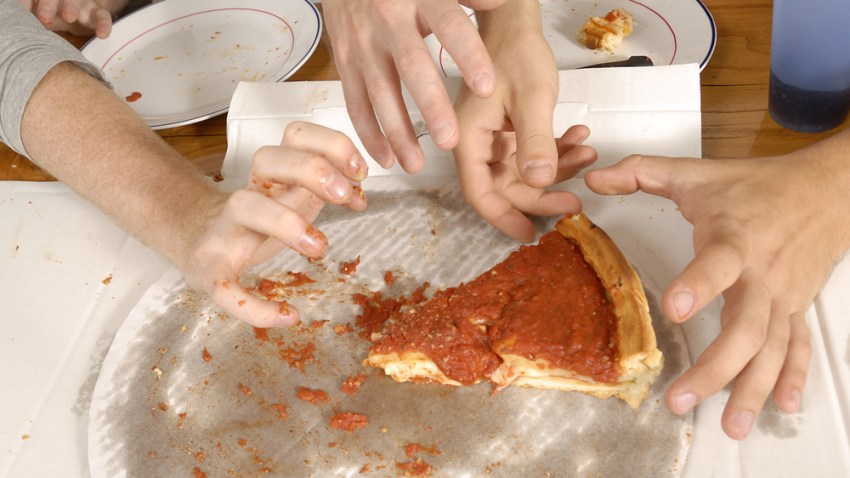 Tender sirloin steaks, saucy shrimp cocktails, and the best deep-dish pizza in any town. Sounds like the roster of a restaurant legend. And that it is! The famous Uno Chicago Grill, best know as "Uno's," is celebrating 65 years of food stardom with its new promotion Big Bites, $mall Buck$. Catchy title, huh? The special offers snack-lovers a delectable array of gut-busting goodies at prices that will rumble their tummies in a good way.
Uno's new snack hours will be a welcome treat for those looking for a relaxing break, whether from work, school, or just from the monotony of everyday meals from the fridge. Appetizers on the snack hour menu range from shrimp and crab fondue (my fav) to crispy cheese dippers, satisfying any cravers' taste buds. And they haven't left out their signature…the pizza. The snack menu includes three different pizza options. Customers can choose from pizza skins, a thin crust pizza, or a mini version of the traditional, popular deep-dish pizza. You can be sure to have a finger-licking good time, but please remember to wash your hands after.
Snack hours are from 4-7p.m. and 10p.m.-close, Sunday- Friday. The snack fest is available at the bar only, so don't forget to ask about the beer specials while your there. Don't miss out on the fun!
Uno Chicago Grill Locations:
202-842-0438
3211 M Street, N.W.
Washington, DC 20007
202-965-6333
7272 Wisconsin Ave
Appex Building
Bethesda, MD 20814
301-986-8667
1101 Shoppers Way
Largo, MD 20774
301-324-0953
For more information on menus, gift cards, and locations, visit
www.unos.com


More For Locals Only
• Find a Restaurant: click here
• Get Your Drink/Dance on: click here
• Quench Your Thirst With Our Happy Hour Guide: click here
• Eat Cheap in DC: click here
• Plan Your Night With Our Event Calendar: click here
• Music Snob's Concert Picks: click here
• Watch Our Celebrity Interviews click here
• Listen to Bands Perform Live in Our Studio click here