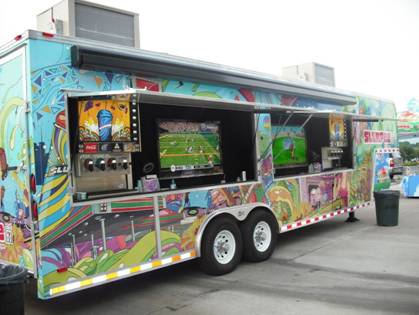 A Slurpee tour is making its way to D.C.
Politico reports that Slurpee trucks are currently en route from Dallas. This is after President Barack Obama's continued references to the drink, including during a Wednesday press conference.
"We are not surprised by President Obama's comments about Slurpee, which is non-partisan and has been bringing people together for more than 40 years," said 7-Eleven's president and CEO Joe DePinto.
In the spirit of bringing folks together, Slurpee has created a new flavor of its icy drink -- Purple for the People -- in an attempt to bring Democrats and Republicans together. DePinto said the company is even willing to install Slurpee machines in the White House and "host a Slurpee Summit."
The Slurpee tour is currently making its way through the Midwest. On Monday it is expected to stop in Springfield, Mo., before heading to Chicago on Tuesday. No official details have been set for the D.C. stop.
If you're really excited about it, you can follow the progress on Slurpee's Facebook page. And be sure to let them know that the Coke version is the best.