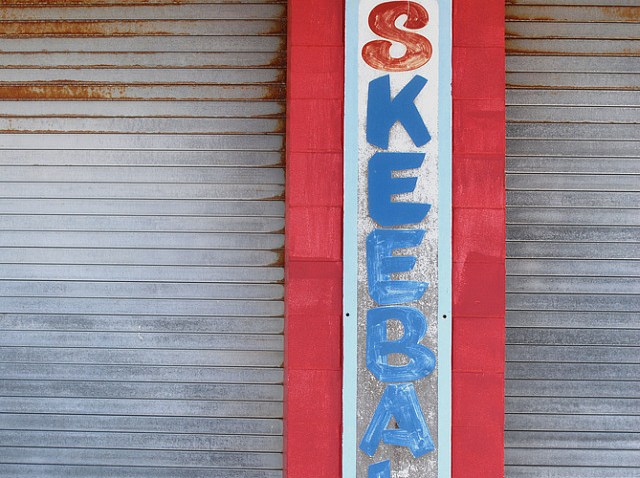 We thought that pairing the activities of drinking beer and hurling wooden balls in a relatively small space could have some inherent problems.
However, H Street Country Club (1335 H St. N.E.) doesn't see it that way.
Since they have the only D.C.-themed putt-putt course around, we don't want to make them angry, so for the record, we're totally OK with their first-ever skeeball tournament this weekend. It's going down Sunday from 7 to 9 p.m. Your entry fee of $4 includes a drink. And the winners get prizes. PRIZES! Of indetermine value and/or quantity, sure, but prizes nonetheless.
The spot opens at 5 p.m., which means you can go early to enjoy some drink specials. Maybe this is how the term "pre-gaming" came into existence. You can take the H Street Shuttle from the Chinatown Metro stop straight to the Country Club.
Just don't come whining to us Monday if you launch that ball in the wrong direction after downing one too many Bohemias. Consider it a hazzard of the trade.