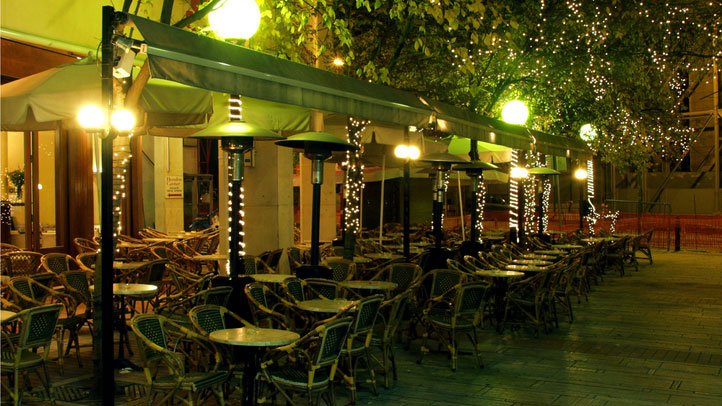 Hard to believe there once was a time when the biggest bogeyman in District discourse was outdoor seating.
The Washington Post takes a look back at the bizarre history of D.C.'s al fresco dining scene. A half century ago, the city's first sidewalk cafe appeared. And people feared the worst: "[a] potential source of disorder," according to the cops, providing an ideal hunting ground for pickpockets and prostitutes.
Even worse: your food could be contaminated by "windblown foreign matter."
Fast-forward to 2011: The District's outdoors are clanging with silverware at more than 450 sidewalk cafes. And city officials now credit the airy eating scene for improving communities. Says one transportation official, "It makes people engage in their neighborhoods and helps with street safety."

Sidewalk Cafe Society: D.C.'s Al Fresco Dining Scene Turns 50 was originally published by Washington City Paper on Aug. 4, 2011.
Copyright CITYP - Washington City Paper