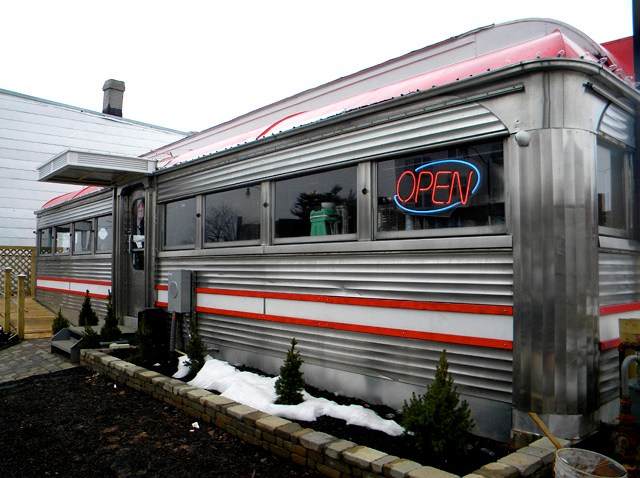 More bad news for fans of the shuttered Capital City Diner: The Atlantic reports that owners Matt Ashburn and Patrick Carl have put their shiny 1940s-style diner up for sale on eBay.
The internet auction suggests that the much heralded New York transplant, which Ashburn and Carl imported to Trinidad back in 2009, could wind up moving yet again. The minimum sales price (on eBay, known as the reserve) is currently hidden, but includes all current furnishings and equipment.
One bidder has offered $20,000.
The eBay listing reads, in part:
The diner originally served the town of Avoca, NY for approximately 60 years before being moved to the nation's capital. In Washington, DC, the city recently recruited a national chain breakfast restaurant to open nearby, resulting in decreased sales and we unfortunately couldn't keep the diner going.
While we've tried to find a local buyer to take it over, it's been a challenge, so we're putting this up on eBay. We'd like to sell this to someone interested in [preserving] the diner, and it can be moved to anywhere you desire (we have the contact information for a reputable diner mover). It's in great shape, and we ran all new electric and plumbing before we opened 2 years ago. We just closed in January, so we're also including all of our fixtures, equipment, etc.
Shuttered Capital City Diner Now Up For Sale On Ebay was originally published by Washington City Paper on March 6, 2012.
Copyright CITYP - Washington City Paper