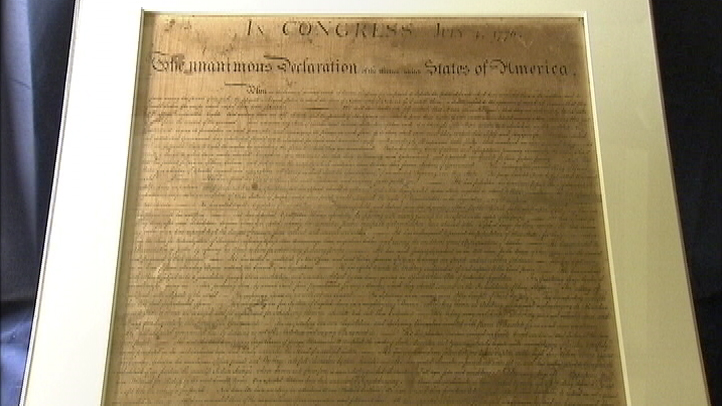 The original Declaration of Independence may have been signed 236 years ago, in a city 138 miles north of the nation's (current) capital, but that doesn't mean you can't participate in a period re-enactment of the nation's birth right here in D.C.
Visitors are invited to the White House Visitors Center from 9 a.m. to 3 p.m. July 4 to experience what it would have been like to be a "Signer of the Declaration of Independence."
The free event is open to visitors of all ages and will have activities designed for both adults and children.
Want to participate in debate with your fellow members of the Continental Congress, hear John Adams speak and ultimately leave your "John Hancock" on a giant copy of the Declaration? Be sure to stop by from 11a.m. and 2 p.m. for the "Signature Event."
Participants will get to dress the part, assume the role of a delegate from an individual colony and participate in a debate with fellow delegates moderated by the "Atlas of Independence," John Adams. The debate will heat up as time runs short and a final vote must be taken.
After the vote is passed, delegates will sign the document with a quill pen and ring a Liberty Bell -- the move that caused Ben Franklin to famously say that the sun carved into the back of his chair was rising on a new nation.
Afterward, John Adams will stick around to chat with delegates and anyone who has questions about the decision to commit treason against the King of England. There will be opportunities to fine-tune quill penmanship and practice sealing envelopes with wax seals.
At 1 p.m. there will be a formal reading of the Declaration of Independence.
The program is a collaboration between the White House Visitors Center, the National Park Service and volunteers from President's Park. The White House Visitors Center is located near the White House on Pennsylvania Avenue between 14th and 15th Streets, N.W., on the north side of the Commerce Building.