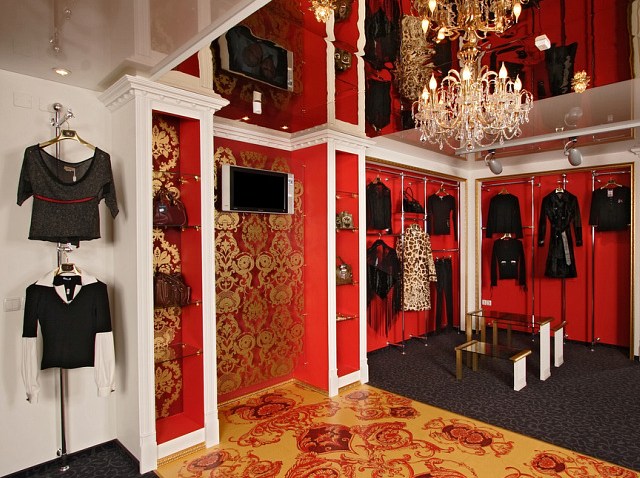 Thought Thursday nights were just for boozin' it up? Think again! Shops along the 14th and U Street corridors will be open until 9 p.m. Thursday night, dishing up special treats for bargain-hungry shoppers as part of Third Thursdays in MidCity.

Junction, Rue 14 and Habitat are just a few places that will extend their hours to benefit Martha's Table, a service provider for at-risk kids and families. Participating stores will be collecting canned food donations for Martha's Table to distribute to people in need during the holiday season.

Here's a list of some of the events going on for Third Thursday in MidCity:
Nibble a free cookie at Miss Pixie's Furnishings and Whatnot (1626 14th St. N.W.).
Take 10 percent off your boxed holiday purchases from 7-9 p.m. and enjoy tunes spun by DJ Ten at Pulp (1803 14th St. N.W.)
Nana (1528 U St. N.W.) is giving you 15 percent off all purchases from 5-9 p.m.
Bring a gently used kitchen tool to Home Rule (1807 14th St. N.W.) and get 25 percent off a new kitchen tool. Home Rule will donate the used kitchen tools to Martha's Table. Limit three tools per customer.
Bring in five cans for Martha's Table and receive $10 off any purchase of $50 or more at Rue 14 (1803a 14th St. N.W.).
Som Records (1843 14th St. N.W.) is offering 10 percent off all used records.
Take a break from shopping at Ulah Bistro (1214 U St. N.W.) with their happy hour from 4-7 p.m.
Get any size gift box of truffles 15 percent off at AZKC (1529c 14th St. N.W.).
You'll need canned goods to get deals at some locations. So bring your cans (and some friends) to spend an evening shopping in MidCity. Hey, at least only your bank account will be hungover come Friday morning.