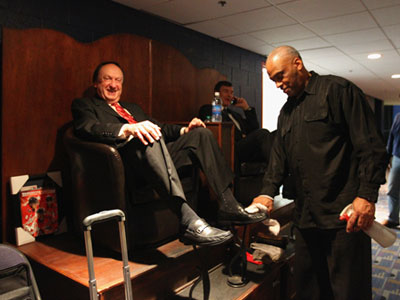 (Bruce Bennett/Getty Images)
Didn't know there was a shoe shine station at the Verizon Center? You do now courtesy of New York TV broadcasters Sam Rosen and Joe Micheletti, who decided to get polished up before Game 2 of the Capitals-Rangers series.
Have to admit, upon seeing Sam in the press box, it was a job well done...