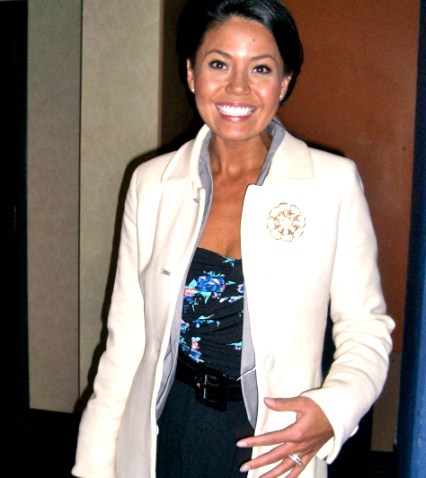 TV personality Angie Goff hosted the Washington screening of "She's Out of My League" in Georgetown last night -- but remained tight-lipped when it came to her own experiences with Average Joes.
The movie, a rom com in which an average-looking guy attempts to woo the ideal woman, features starlets Krysten Ritter and Alice Eve, both of whom were in attendance at the AMC Loews Georgetown Theater Tuesday night.
But a bashful Goff, entertainment and traffic anchor for WUSA-TV, said she didn't consider herself a 10 and remained mum when asked whether she was ever approached by a 5.
"I am not a 10," the beauty insisted humbly.
And as for whether she had ever been approached by a "5" she said she was uncertain.
"I don't know what you consider a five," she said.