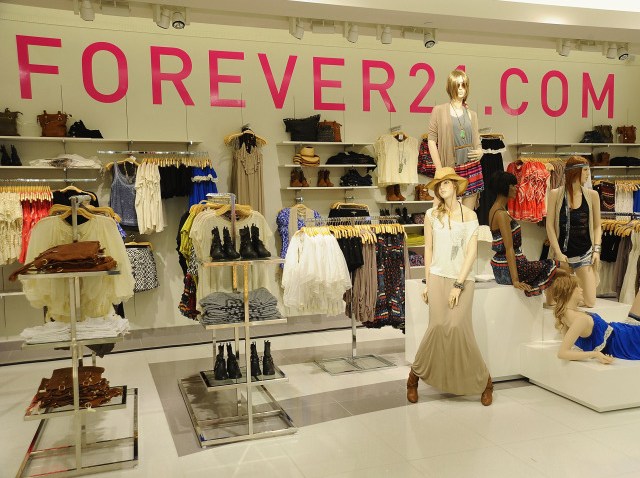 Bargain fashionistas, rejoice. Forever 21 (1020 G St. N.W.) has finally opened its long-awaited downtown location. In March, West Elm vacated the Woodward and Lothrop building, opening a spot for our favorite spot for trendy bargains. It's about time, considering this is its first location actually in the District. (There are already several locations in Maryland and Virginia.)
The new, massive Forever 21 lives up to all our greatest expectations. We were greeted with a mesh shopping bag to hold potential purchases. Rest assured, the three-story retail heaven has plenty to fill up one's bag. We're particularly excited by the on-trend tutu skirts, fall dresses with exposed zippers and flirty tops ideal for a night out on the town -- and at their fast-fashion prices, no one has to worry too much about drink spillage.
Next lunch break, head over to Forever 21 and get ready to shop 'til you drop -- or at least until your tummy rumbles. Easily overwhlemed shoppers can do some pre-shopping online.
---
Let's go Around Town: Keep up with what's happening in the D.C. area anytime, anywhere. Follow us on Twitter and Facebook. Sign up for our e-mail newsletters and find out What You're Doing Tonight with texts delivered right to your mobile phone -- just text DCTONIGHT to 622339 to sign up. (Message and data rates may apply.) Don't forget our iPhone app!