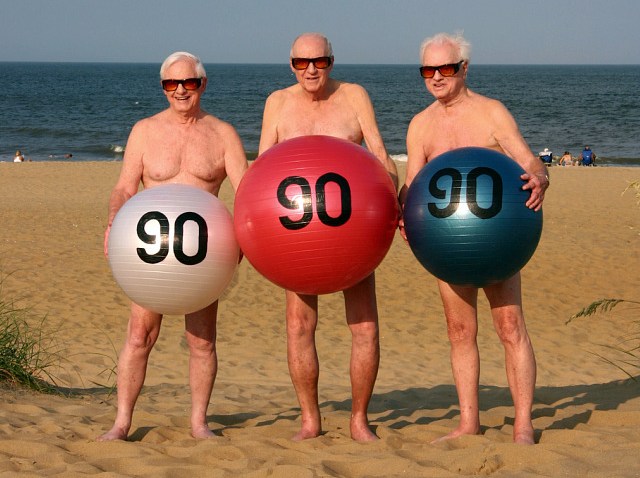 VIRGINIA BEACH, Va. (AP) - OK, so they're not ACTUALLY nude.
But a group of senior citizens in Virginia Beach is selling a nearly nude pin-up calendar to raise money for charity.

Nine men between the ages of 69 and 90 from the Atlantic Shores Retirement Community posed in July for the 2010 calendar to raise money for the Princess Anne Courthouse Volunteer Rescue Squad.

The "Pin-Up Boys of Atlantic Shores" calendar features the models, wearing rolled-up shorts, as they simulate nudity with strategically placed props. Think kites, golf clubs and inflatable penguins.

Donna Reinhart-Bourgelas said the calendar was the idea of her father, Don Reinhart, a community resident who died of cancer in June. "Dad was a colorful individual, and loved to tease," said Reinhart-Bourgelas. "He was of a master of playful, yet suggestive innuendos. This project suits his personality so well, and is a reflection of the fun he had with life. Our family is thrilled, and so are his friends."

Calendars will be available for purchase at local retailers or at www.atlanticshores.com for $14.95.
Copyright AP - Associated Press