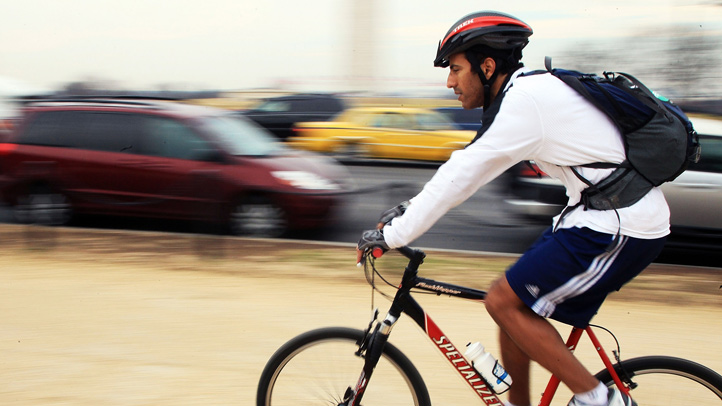 OK, OK, OK. So we all keep talking about the fact that, if the government shuts down, the Smithsonians will be closed. But aside from the fact that this might put a cramp in our constant checking of the National Zoo's Flickr page, how's it really going to affect the average Washingtonian's weekend?
Smithsonians are fun and all, but they're mainly for getting dragged through by visiting relatives.
That said, Cultural Tourism DC has offered a list of fun things to /see/visit while the government is shut down (other than worry/be grumpy):
African American Civil War Memorial
African Continuum Theatre Company
Arena Stage
Art Museum of the Americas
Barracks Row Main Street
Basilica of the National Shrine of the Immaculate Conception
Bike and Roll
Chinatown Community Cultural Center
Congressional Cemetery Association
Corcoran Gallery of Art
DAR Museum
DC Metro Food Tours
Dumbarton House Museum
The Flea Market at Eastern Market
Folger Shakespeare Library
Goethe Institut Washington
Hemphill Fine Art
Hillwood Estate, Museum & Gardens
Honfleur Art Gallery
IDB Cultural Center
International Spy Museum
Italian Cultural Institute
Jewish Historical Society of Greater Washington, DC
John F. Kennedy Center for the Performing Arts
Joy of Motion Dance Center
Katzen Arts Center at American University
Koshland Science Museum
Kreeger Museum
The L. Ron Hubbard House in Washington, DC
Madame Tussauds Washington, DC
National Building Museum
National Museum of Women in the Arts
Newseum
The Phillips Collection
President Lincoln's Cottage
The Studio Theatre
The Textile Museum
Tudor Place Historic House and Garden
Twins Jazz Club
Washington Photo Safari
Washington Walks
Woodrow Wilson House
Now get out there, have fun, and if you're a government worker, go have a free burger.
---
Check Out the Scene: Keep up with what's happening in the D.C. area anytime, anywhere. Follow us on Twitter and Facebook. Sign up for our e-mail newsletters, download our iPhone app or join our Flickr group.