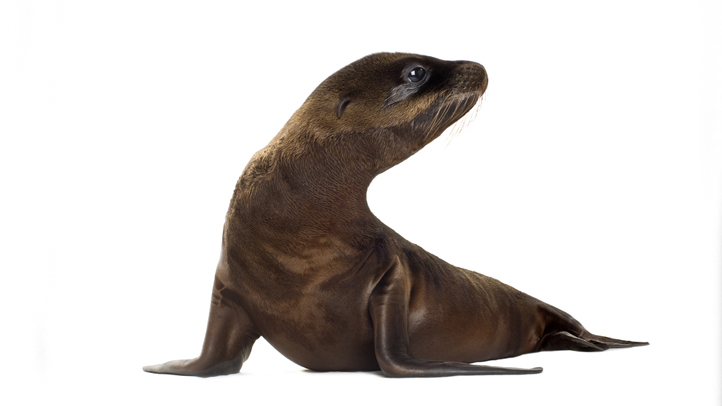 The National Zoo just keeps churning out the cute babies -- but they're not always doing it locally. A California sea lion named Calli (go figure) gave birth to her first pup, a female, on June 17 -- at the Pittsburgh Zoo and PPG Aquarium.

Calli and her pup are healthy, but they're chilling in Pittsburgh until the completion of their new sensory-stimulating exhibit is finished, probably in 2013.

The cuddly creatures are bonding in their temporary home in the (sigh) Steel City. The pup is enjoying playing in the pool but doesn't swim solo yet. Because she's so small, keepers designed a special ramp to help her wiggle her way up and out of the pool.

When the sea lions finally return to the National Zoo, visitors will be able to see them both in their new exhibit, which aims to recreate the rocky coastline of California.

Gray seals and pelicans as will also join them in their swanky new split-level home, which will also include a beach scene and new terrace above their sweet, sweet pool.
---
Check Out the Scene: Keep up with what's happening in the D.C. area anytime, anywhere. Follow us on Twitter and Facebook, sign up for our e-mail newsletters, download our iPhone app or join our Flickr group.