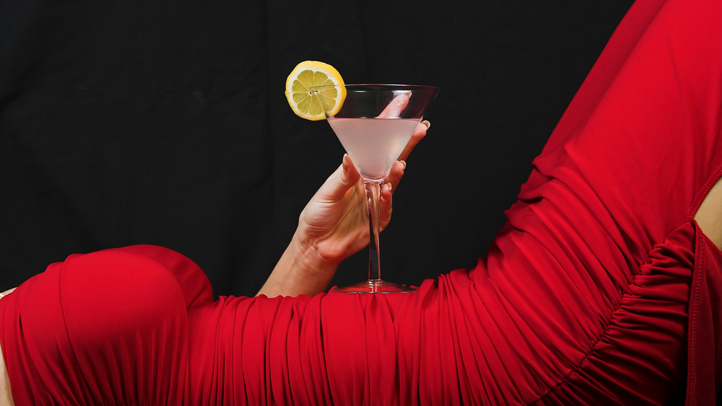 It's hard to know what to say about a new bar/club/restaurant who is one letter away from blaring "sex" when, clearly, the intent is to entice customers to think about it.

It's equally hard to decipher how the successful owners of OYA and SEI decided to open a burlesque bar in the heart of D.C.'s business district. SAX (734 11th St. N.W.) seems to be an anomaly to both the reputations of its owners and this city.
It's undoubtedly an opulent and gorgeous venue, with its modern French design of gilded and faux-marble columns, tufted damask banquettes and inlaid medallion tabletops. But this city isn't quite considered a cool city. It's a town focused on politics, and while the themes behind SAX may be pervasive, it's not acknowledged.

Especially not on the walls of a $75-minimum bar/club/restaurant.

Because, adorning the walls of SAX are paintings of potentially libelous scenes involving presidents in various states of undress, including the most recent President Bush. Other paintings of Supreme Court Justice Thomas and Jesus in... um... illustrative form.

Perhaps the only two paintings true-to-form are an infamous rendition of the actual sax President Bill Clinton is known for playing, and President Barack Obama smoking. But the eyes inside SAX probably won't be on the paintings.

Instead, the patrons of the two-story venue will be focused squarely on the aquarium above the bar, where enclosed in a 20-foot infinity stage are scantily clad women dancing amid smoke machines and whipping crops.

And if you can't see them from your seat, take comfort to know there are TV screens throughout SAX projecting the scene.

Of course, patrons may come to SAX for the French-inspired small plates and wine menu. However those two items alone might not be enough to conquer the skittish constitutions of D.C. residents.

In fact, it's doubtful D.C. will ever be cool enough for a place like SAX -- after all, this is the city where the successful "Real Housewives" franchise went to die -- but we might be wrong.
---
Check Out the Scene: Keep up with what's happening in the D.C. area anytime, anywhere. Follow us on Twitter and Facebook, sign up for our e-mail newsletters, download our iPhone app or join our Flickr group.