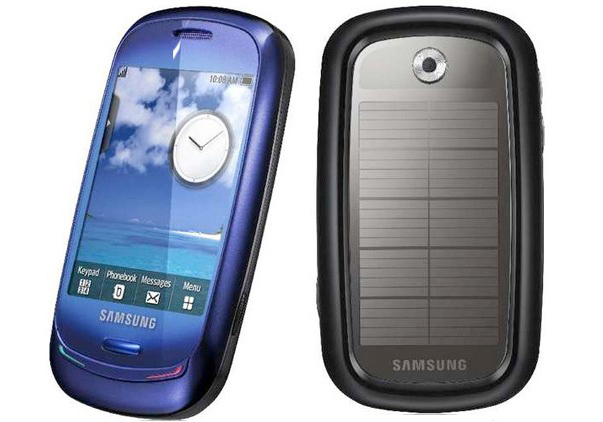 Get ready treehuggers! Samsung will be launching their eco-friendly mobile phone in the second half of this year, according to Mobile Whack.
Samsung's Blue Earth phone is made from recycled plastic water bottles and is powered by a solar panel. It can also run in a special energy saving mode.

Not much else is known about the phone other than that it will have a touch screen that contains a pedometer, which tells you how much CO2 you have saved by not driving.