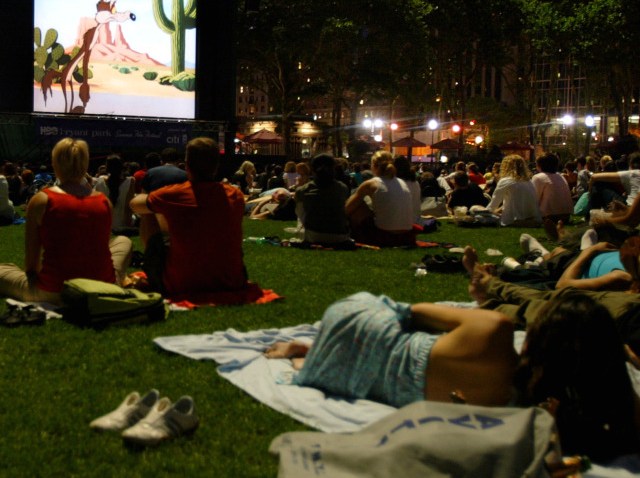 The grassroots movement to save Screen on the Green isn't just limited to a Facebook group anymore. The official website launched yesterday as part of the effort to bring back the popular outdoor movie series that's shown during a series of Monday evenings each summer.
Last year, the event's primary sponsor, HBO, tried to back out of the event, triggering a huge public outcry. A group led by Jesse Rauch of the D.C. Film Alliance successfully lobbied to get the sponsorship back, with four weeks of movies shown on the National Mall.
Although Screen on the Green lost the "Best Festival" category in City Paper's Best of D.C. contest, it won something else: "Best Thing to Come From a Facebook Protest."
But with a 2010 repeat far from assured, the group's gearing up for a new fight. The website is collecting donations, and Save Screen on the Green is now organized as a non-profit 501(c)(3) group.
See you on the green... maybe.