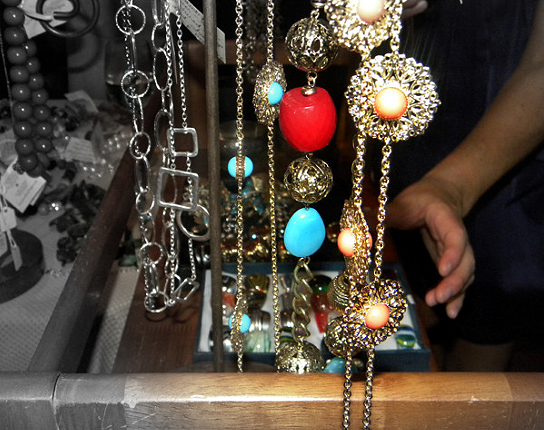 We know, we know. It might seem like paying to go sale-shopping is sort of counterproductive. But the District Sample Sale is not just any sale.
First of all, it's a pretty decent party, with an open bar, tons of yummy appetizers and a never-ending torrent of cupcakes. The event takes place throughout a huge, gorgeous Georgetown house (OK, it's sort of two houses -- or three -- put together) at 3336 M St. N.W. There's usually juuuust enough room to snag a high table to sip your champagne at while you internally debate your fiscal irresponsibility -- but do it after you've torn through display after display. There's no time to waste here!
Tons of local boutiques -- including Proper Topper, Sangaree, Urban Chic and Wink -- bring their unsold merch to the twice-annual sale. You can snap up serious deals on designer brands that often include Theory, Milly, Vivienne Tam and more.
Tickets are $40 for general admission (6:30-9:20 p.m.) or $100 for the VIP, which gets you in an hour ahead of the riffraff, and also entitles you to a pretty sweet gift bag. Ticket proceeds always go to charity; this time around it's CityDance Early Arts, which helps kids from D.C.'s most underserved neighborhoods gain access to free dance classes and shows.
This spring's sale is March 16. If you're going, be sure to check out these survival tips first.