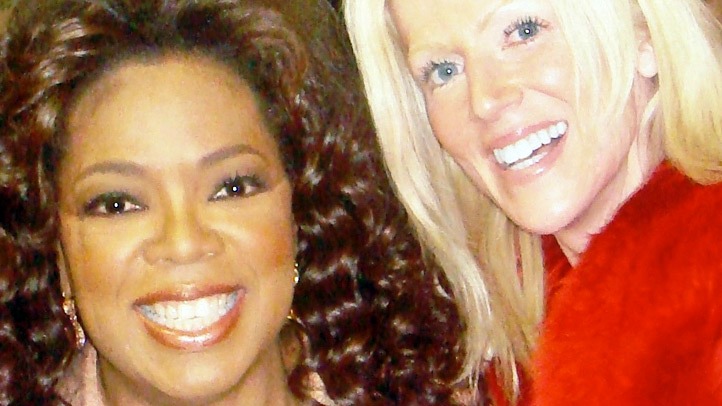 Michaele Salahi is releasing a song -- and we have Oprah to thank.

"Bump It" was recorded in L.A. between May 5 and May 8. "It highlights the party animal in everyone," Salahi said in a press release. The alleged White House party crasher called the tune a dance song.

While this might seem like the most random music news of the year, Salahi says she was inspired by one of the most influential women in the world. She claims she was inspired to explore her musical chops after Oprah Winfrey complimented her voice backstage at a Kennedy Center event. Bebe Winans was there, too.
According to Salahi, her foray into music is a "magical prism." The supernatural song comes out Wednesday along with her mobile phone app called… "Love You."

Maybe next time the talk show queen can do us a favor and keep her compliments to herself.