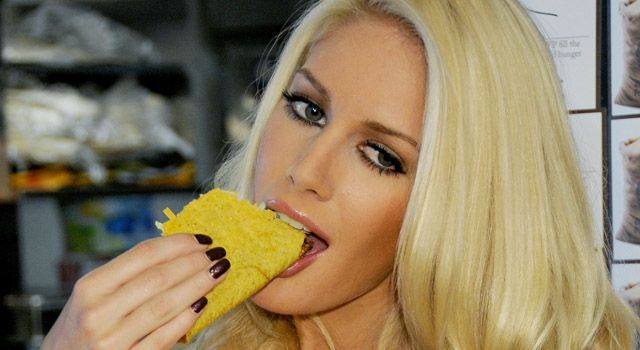 This overcast late summer Monday would be otherwise marked by kids returning to school for the year, but instead the Taco Bell Truck had to go and usurp the priorities of every sensible person in the city by scheduling today as the day it swung through D.C.
Because only matters of grave importance take precedence over free food.
That's right, until 3:30 p.m. today the taco truck will be camped outside George Washington University Student Center giving away free tacos, then briefly relocating to Rosslyn at N. Moore and 19th St. at 4:30 p.m.
Hopefully the Taco Bell mobile bathroom won't linger far behind.
Customers will have a choice of either a free Crunchy or Volcano taco. Choose wisely. Or come up with convincing costumes to dupe the truck workers for further freebies.