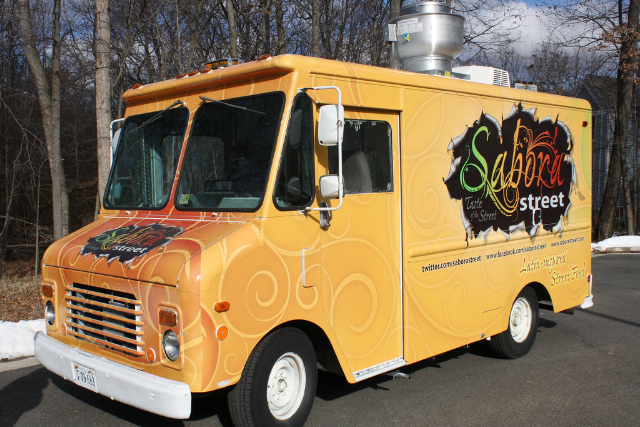 Attention, lunchtime warriors: There's soon to be another food truck on the streets competing for your appetites. Sabor'a Street, a Latin-inspired mobile eatery, will roam the streets for the first time tomorrow.
After a lengthy inspection and licensing process that kept delaying its opening (it had originally intended to roll out back in December), the truck will set up shop in Farragut Square at 11:30 A.M. tomorrow.
Sabor'a Street is the creation of husband-and-wife team Jorge Pimentel and Christine Sarapu. Sarapu is a practicing lawyer, and Pimentel a veteran of the D.C. dining scene with stints Mark & Orlando's, Masa 14, and Commonwealth.
Pimentel told TBD late last month that the food truck concept appealed to him and his wife because "they are less restrictive—I can change things up from the scenery out the window to the food I serve. I love the mobility and creativity involved in every aspect of the truck, from the menu to the marketing."
The menu is still undergoing some final tweaks, but Pimentel's reps told us that arepas (cornmeal cakes with a choice of marinated brisket, mojo pulled chicken, or chili-glazed tofu with pico de gallo and Garrotxa cheese) and fritas (Cuban-style burgers with Spanish chorizo and manchego cheese) are definitely in the mix for tomorrow.