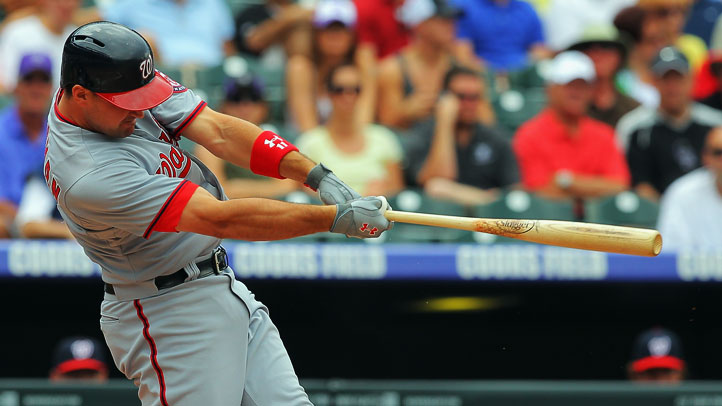 Lost in the Nationals' comeback 6-2 victory and the newfound fascination with eating faces was this Phillies fan so startled by a Ryan Zimmerman foul ball that he spilled his beer all over himself.
Lest we forget that last week, a double by Zimmerman caused two Rockies outfielders to crash and burn as they both attempted to catch the ball.
"Dangerous Lumber," man.
---
Follow Adam on Twitter @AdamVingan and e-mail your story ideas to adamvingan (at) gmail.com.