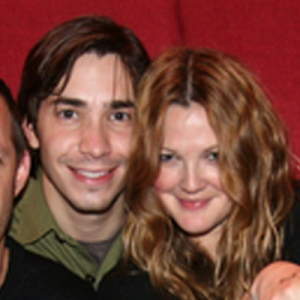 Your Daily Dispatch of Celebrity Shenanigans

Drew & Justin Into Each Other Again?: First Drew Barrymore and Justin Long are a couple, then they're split up – and now it appears the "He's Just Not That Into You" co-stars are into each other again. According to The New York Post's Page Six, the duo was spotted smooching at LA's Bar Marmont Sunday. "They left together around 11," the source claimed. We just can't keep up!
VIEW THE PHOTOS: Celebs In Rehab
Amy Winehouse To Almost Perform In America: First Amy Winehouse was headlining next month's Coachella music festival in California, then she pulled out due to ongoing legal issues, but now Amy fans might be able to catch her in a more tropical setting. According to OK! Magazine, the British songstress is slated to perform at 18th Annual Saint Lucia Jazz festival in May. But considering Amy's history of concert cancellations, fans considering a trip to the island – where Amy recently vacationed – might want to get refundable tickets!
Reese & Jake's Romantic Parisian Holiday: Back on Amy's side of the Atlantic, Reese Witherspoon and Jake Gyllenhaal were spotted in Paris enjoying lunch at Cafe de Flores, People reported. After lunch the cute couple shopped at Isabelle Marrant, where Reese checked out summer dresses, followed by a trip to a local cheese shop. Adorable and cheesy at the same time – quite literally!
VIEW THE PHOTOS: Drew Barrymore
"MacGyver" Big Screen Reboot: It would be difficult not to give "Saturday Night Live's" hilarious "MacGruber" sketch with Will Forte a tiny bit of credit for the reported reboot of the1980's TV series "MacGyver," as a possible franchise. According to The Hollywood Reporter, New Line is developing a movie based on the series, which starred Richard Dean Anderson as a secret agent who could fashion ingenious solutions to impossible situations with everyday items. "We think we're a stick of chewing gum, a paper clip and an A-list writer away from a global franchise," said New Line's Richard Brener.
Related Content from AccessHollywood.com:
VIEW THE PHOTOS: Jake Gyllenhaal
PLAY IT NOW: Inside The Pages: Drew Barrymore In W Magazine
PLAY IT NOW: Access Archives: Jake Gyllenhaal

MORE ACCESS ON THESE TOPICS: Roll Call - Saturday Night Live - Drew Barrymore - Reese Witherspoon - He's Just Not That Into You

Copyright NBCAH - Access Hollywood