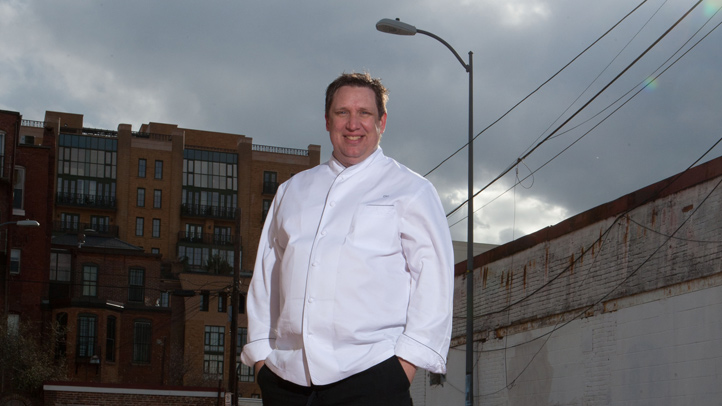 In defense of the "craft of gastronomy," James Beard-winning chef R.J. Cooper is throwing his apron into the competitive D.C. restaurant scene with his first restaurant, Rogue 24 (922 N St. N.W.).

Opening in Blagden Alley near the Washington Convention Center later this spring, Rogue 24 will offer a "theater-in-the-round" 24-course interactive dining experience.

"It's going to be totally different from anything in the city," Cooper said. "Every table is the chef's table. I'm there to interact with everyone and have everyone experience the kitchen just like if they were walking into my house."

Rogue 24 will indeed have a open kitchen, situated in the center of the dining room. Diners will be invited around the kitchen stage to interact with Cooper and his culinary artists as they craft each course-and-beverage pairing for the 24-act performance.

Poaching from several restaurants around the city, Cooper has indeed built a great team of artisans -- including pastry chef Chris Ford (formerly of Trummer's on Main). Also, consulting in the beverage department is James Beard-nominated mixologist Derek Brown.

Cooper hopes his entire team will continue to inspire him to build upon his James Beard acclaim, though his end goal isn't more awards. "It was surreal and unbelievable to win on my first nomination. I love to do what I do, but I really just want to take young chefs and... give them platforms to be successful."

We look forward to him rising to the challenge.
---
Check Out the Scene: Keep up with what's happening in the D.C. area anytime, anywhere. Follow us on Twitter and Facebook. Sign up for our e-mail newsletters, download our iPhone app or join our Flickr group.