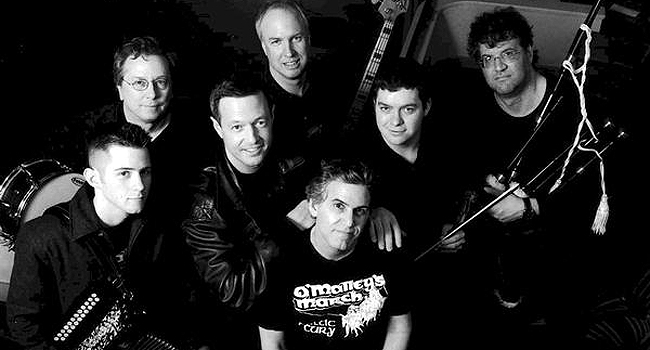 Maryland's rockin' governor will be playing next month on the big stage.
Gov. Martin O'Malley and his group O'Malley's March will perform two shows in Annapolis Dec. 23. The Celtic rock shows are scheduled for 6:30 p.m. and 9:30 p.m. at Rams Head On Stage.
December's shows promise a "rollicking" evening of traditional and original tunes, seasonal classics and "general merriment" according to Rams Head.
O'Malley's March has been performing since 1988. There are seven members in the group specializing in the Irish music.
The governor started his musical career in 1979 when he and his high school football coach, Danny Costello, formed the Shannon Tide and performed at many of the popular Irish-themed establishments around the area. In 1985 he went solo before forming his new group.
Tickets for December's performances are $25.