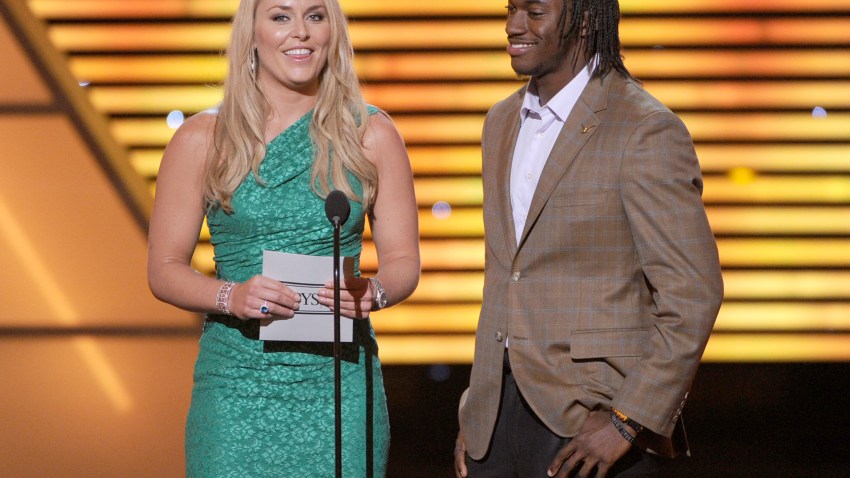 Redskins quarterback Robert Griffin III took home his first official award as a professional at the ESPYs Wednesday. Perhaps ironically, the award was for a collegiate performance.
RGIII won the award for "Best Male College Athlete." He was also nominated for "Best Breakthrough Athlete," but came up short in his bid for a second ESPY; New York Knicks guard Jeremy Lin received that distinction.
Even though Griffin didn't win two ESPYs, according to a tweet of his, he sorta did:
@bubbawatson @espys I feel like I won 2 ESPYs. Best Male College Athlete and Coolest Pic with Bubba — Robert Griffin III (@RGIII) July 12, 2012
The "Coolest Pic" with PGA golfer and Masters champion Bubba Watson is below:
(Photo credit: @BubbaWatson)
Meanwhile, RGIII's fellow rookie quarterback, Kirk Cousins, did not win an award Wednesday, but was nominated for "Best Play" for his Hail Mary against Wisconsin last October:
RGIII's ESPY is sure to be one of many awards that he will accrue over the course of his career. At least for now, the Heisman has company.
---
Follow Adam on Twitter @AdamVingan and e-mail your story ideas to adamvingan (at) gmail.com.