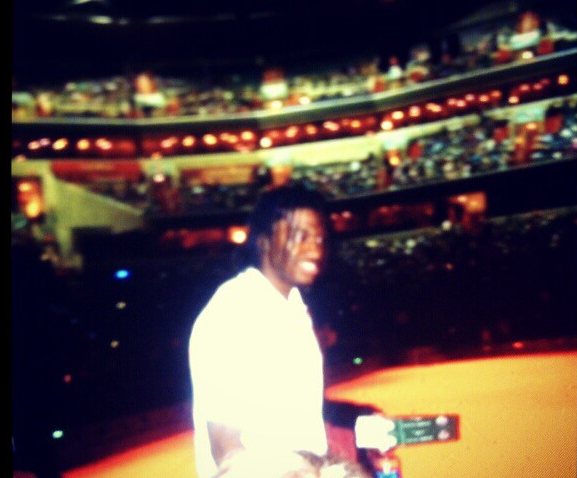 With the Wizards on their All-Star Break and the Capitals on a week-long road swing, Verizon Center has been inhabited by "Disney On Ice." When I think of weekend entertainment, Mickey Mouse on ice skates immediately comes to mind (but really, I've actually heard good things).
You know who else must have heard good things? Robert Griffin III. Because he showed up at Saturday afternoon's performance.
Had a great time with the Family at @disneyonice today. Performances were amazing. Hats off to the performers and everyone involved — Robert Griffin III (@RGIII) February 16, 2013
And now for some fan reaction!
Wife and I took Lyla to this morning's Disney On Ice at Verizon. Apparently @rgiii is attending afternoon show. Dude loves princesses. — Martin Shatzer (@mshatzerDC) February 16, 2013
I'm more excited about @rgiii than Mickey Mouse at Disney on Ice. — Kristen Monica (@KristenMonica) February 16, 2013
OMG! @rgiii is at Disney on ice!!! — Stephanie West (@stephaniewest7) February 16, 2013
Griffin apparently took his parents to the show and was serenaded by "RGIII" chants, making "Disney On Ice" the second non-sporting event that that has happened at this year.
---
Follow Adam on Twitter @AdamVingan and e-mail your story ideas to adamvingan (at) gmail.com.