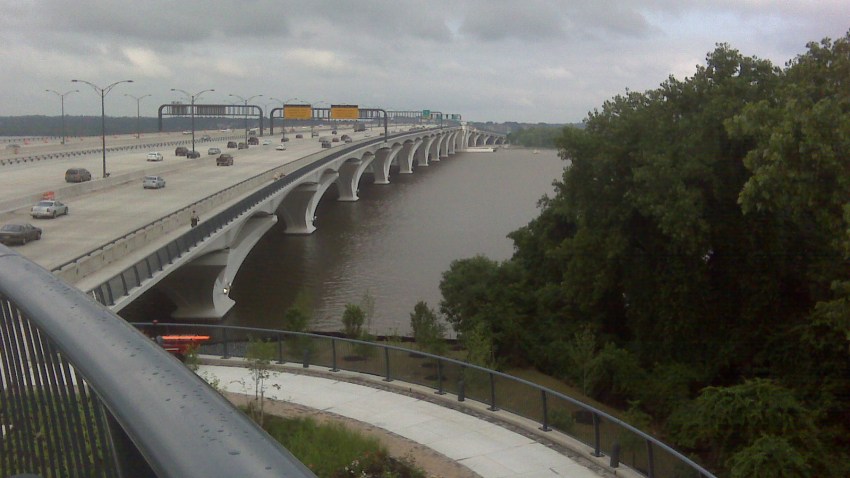 It's official! The new biking and walking trail spanning the Woodrow Wilson Bridge is finally open.
And if you don't have a bike, it's not a problem. Bike and Roll is offering free rentals today for inaugural bridge trips.
While transportation chiefs from Virginia, Maryland and the District of Columbia, local officials and biking enthusiasts took their first ride over the Wilson bridge Saturday morning, you've got the rest of the day to conquer the 1.1-mile-long, 12-foot-wide trail.
Stretching from the George Washington Memorial Parkway to the Maryland Shore, it was part of the $2.5 billion reconstruction of the Wilson bridge.
Meanwhile, there's still one more trail segment to come, according to a previous posting by
The WashCycle
: a pedestrian/bikeway on the elegantly Ramp A-2 from Huntington Avenue over the Beltway to Eisenhower Avenue and the metro station there as part of the Telegraph Road Interchange.
No word on when that bike/ped lane will open, but the ramp reportedly won't open until Spring 2010, WashCycle reports. The whole project will end in 2013.
The main biking and walking trail opens to the public at 1 p.m.
Copyright AP - Associated Press