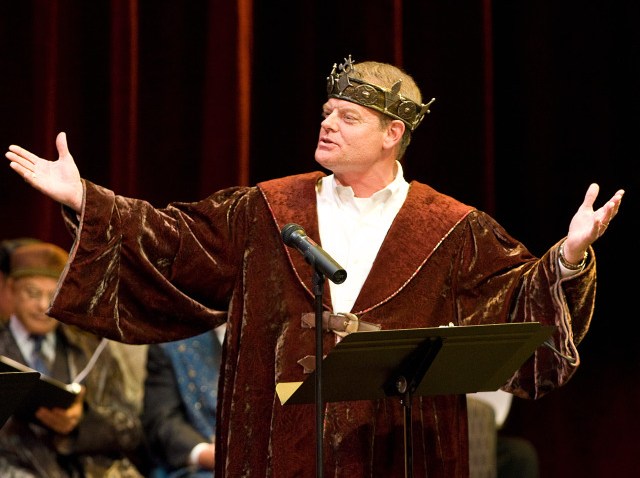 Washington insiders, members of Congress and media personalities took to the stage for the Shakespeare Theatre Company's annual "Will on the Hill" benefit. This year's sold-out production "The Play's the Thing!," written by Peter Byrne, showed the president's cabinet and staff using Shakespeare to inspire him as he prepares for the State of Union Address.
Rep. Mike McIntyre (D-NC) was one of the many members of Congress to participate in the production. In his role as Secretary of Defense, Rep. McIntyre scored laughs from the audience as he tried to inspire Rep. Steve Cohen (D-TN) and Rep. Jaren Polis (D-CO) to get off of social networking sites and enlist in the army.

"Last year was the first time that I had participated and it was so much fun and a positive event for people, not just for Capitol Hill but for people in Washington," Rep. McIntyre said. "And I wanted to come back and do it again. It's one of the most enjoyable events."
Other members of Congress to shift responsibilities for the production were Sen. Roger Wicker, who portrayed an overwhelmed president of the United States and Sen. Richard Lugar, who played a complacent vice president.
Sen. Lugar had the crowd roaring with laughter at his opening line, "I really don't want to do this..."