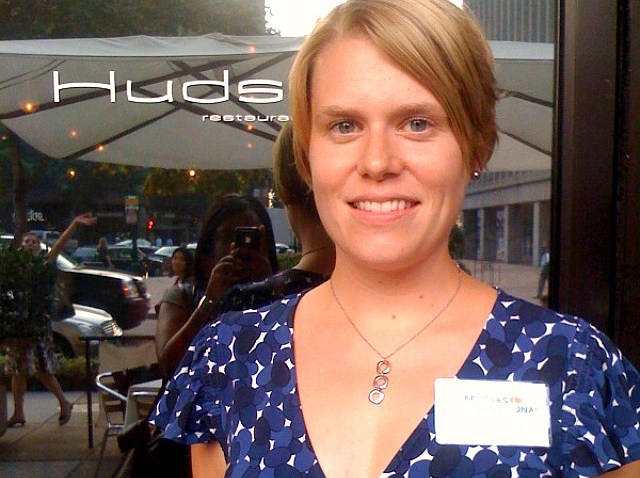 For Refugee International Advocate Camilla Olson, awareness is an important step in helping the women and families affected by the ongoing conflict in the Democratic Republic of the Congo.
"Many people have no idea about the conflicts that are taking place right now in the Congo or even how long they've been happening," Olson said to a group of the District's most passionate humanitarians at the Hudson Lounge and Restaurant on Thursday night.
Olson was the guest of honor at the Young Humanitarian Circle benefit for the ongoing conflict in Congo. The Y.H.C. is a Washington D.C. based group that provides an opportunity for young professionals to join together and raise awareness for some of the world's most vulnerable people.
"There's been a lot of women who have been raped by militia groups and armed men, people are fleeing their houses, their sick, their hurting, and they really need our help. " she said. "Our main goal is to figure out how to prevent this kind of violence from happening in the first place and to assist these women and families in any way we can."
Even if the Congo is a world away from the District, Olson encouraged Y.H.C. members to get involved and to be engaged in helping victims in the African nation.
"You're never too late to help someone who really can't help themselves, and you're never to young to be educated on something so important," she said. "I think sometimes it may be hard for us to grasp how difficult it is over there because it's so far away, but we can relate to them -- they're just like us. We really can make a difference if we try."
Ten percent of all proceeds from Thursday night's benefit were given to Refugees International's lifesaving work. To learn more about helping with the mission, please log on to www.refugeesinternational.org.