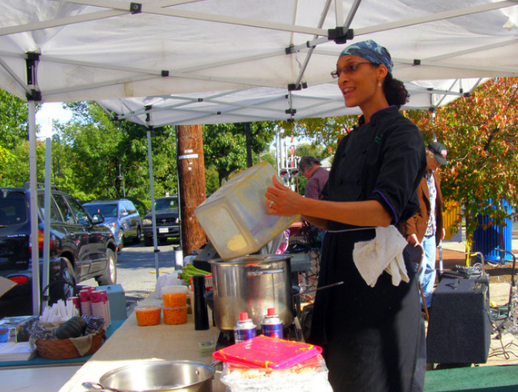 So you think you can cook? The truth will prevail at this year's "Top Chef" Season 7 casting call Nov. 4 at the Occidental Grill & Seafood at the Willard InterContinental (1475 Pennsylvania Ave. N.W.). Prepare youself to be scruntinized as the competition just keeps heating up.
Bravo's looking for "chefs with a passion for food, creativity, a thorough knowledge of cooking techniques and trends and oodles of charisma."
OK, well, that's obviously us. Except for the cooking part.
Currently "Top Chef" is spicing up Sin City in its sixth season. They started out with 17 aspiring chefs and send one home each week (oh, the sting of rejection!) after two competitions, quickfire and versatility.
But if you can survive the 24-page application process, you're already on your way.
The casting call also requires you to present a five-minute video of yourself and your skills, so be quirky and be sure to set yourself apart -- Bravo wants you to "prove that you've got the chops to compete."
Can't make the call? Bravo will be accepting applications through Nov. 16 at midnight. Since most D.C. residents are already on reality shows, you don't want to be left behind, do you?