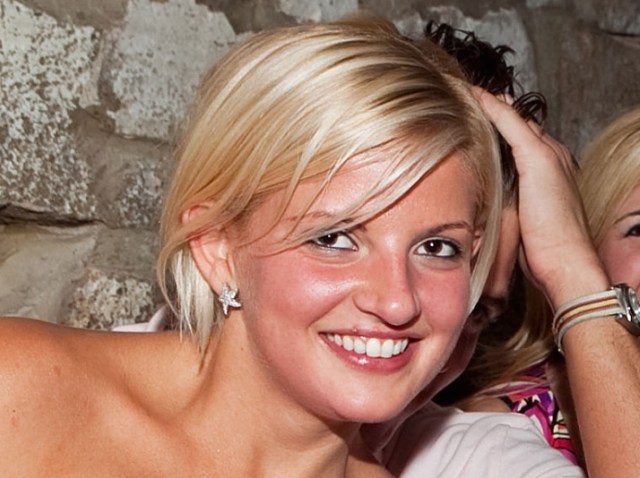 Rumored reality stars. Fashion designers. An alleged White House crasher.
The cameras were rolling and production crews tried their hardest to blend into the swank Mayflower Hotel where rumored reality TV starlets rubbed elbows with the likes of alleged White House crasher Carlos Allen at the exclusive MODUS UNION 2010 fashion show featuring Lela Rose's Spring 2010 collection. But socialites remained tight-lipped about details -- unless it was about the fashion.
"D.C. has the worst reputation for fashion, but Lela Rose is great," said Krista Johnson, star of the Washington-based party-for-a-cause "Blonde Charity Mafia" reality TV show. "I like the feminine touches she does and the little details ... because they're for everyone -- whether you're 18 or 70 you can wear them."
"This is super fashion," she said, "and it's definitely comparable to New York."
Rumored "Housewives" Stacie Turner and Lynda Erkiletian mingled with guests but all potential reality TV stars-in-the-making remained mum about their possible roles. "Just watch what happens," rumored castmate Paul Wharton, owner of Evolution Look Modeling Agency, said.
Bravo has declined to identify cast members.
But Krista, who also owns a Wisconsin Ave. high-end consignment store, dished on her reality experience.
"It was fun," she said. "It went by really quickly. I just miss the crew. ... I became really good friends with the crew members, and I just miss having 40 people around me all the time.