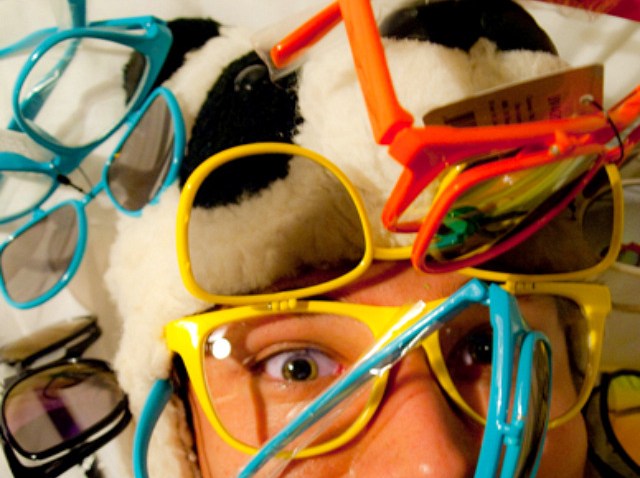 You know how in the past, only kids wore animals on their clothing?

Meh. That was really an astonishingly narrow view of fashion, anyway... right?

Andrew Woods of "The Real World: D.C." has launched a clothing line called PARTYPANDA, the Washington Examiner reports.

The exciting goodies available: two T-shirt designs (one sold out and one coming soon), and "official PARTYPANDA flip shades," available for $10.
"Andrew Woods started the craze, and now the official flip shades can be yours! These custom made glasses are the best and will make you ready for any party!" says the website! With lots of exclamation points! Since they make everything more fun!

We have to admit, we're a tad impressed that one of the T-shirt designs is already sold out... unless he only launched the site with a couple... but we're willing to give him the benefit of the doubt. For now.

Only thing we're not clear on: Why the PARTYPANDA shirts feature a moose and a gorilla, but no pandas at all.
---
Let's Go Around Town: Keep up with what's happening in the D.C. area anytime, anywhere. Follow us on Twitter and Facebook. Sign up for our e-mail newsletters and find out What You're Doing Tonight with texts delivered right to your mobile phone -- just text DCTONIGHT to 622339 to sign up. (Message and data rates may apply.) Don't forget our iPhone app!