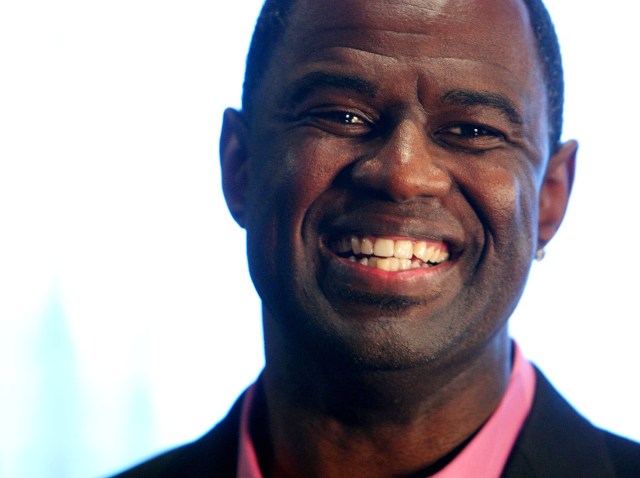 R&B singer Brian McKnight and actress Vivica A. Fox star in a new stage play Cheaper to Keep Her, which debuted last night at Warner Theater. Raymond and Morgan Mays, played by the singer and actress respectively, are nearing divorce. "Cheaper to Keep Her" is a hilarious stage play that explores the lesson that the grass isn't always greener on the other side, especially when it comes to relationships.

Niteside caught up with McKnight who dished on his plans while he's in the District, how similar he is to his on-stage character Raymond Mays and the new love in his life.
You're known for your amazing vocal performances. How was it working with seasoned actors like Vivica Fox and Wendy Raquel Robinson ("The Game")? It's incredible because we watch them on TV and in movies but until you're actually working with them with a live audience, I don't think we really appreciate that they're professionals. I learn from them every single day. I'm blessed to be apart of such a cast. ...[Vivica] is also my love interest so she's there to be accommodating. People say that she's a diva on set but she hasn't been any of that.
You've been on stage for years performing as a singer but how is this performance as an actor different than your previous experience? The biggest difference is that you're doing something that the audience is actually a part of. You can hear them react, give their response back and you have to tell a story that they have to get right now. You only have this one time to make it happen so your motivation has to be a correct.
How is the character that you play similar to who you are in a relationship? That's a good question -- you know, these plays are written to cater to women. And that's a good thing! I believe a real relationship should be about both of us giving everything we have to make the other happy. I don't think you see that in my character.
Speaking of relationships, in your real life you recently got engaged. Congratulations! You proposed on stage at a Valentine's Day concert in Hawaii. What gave you that idea? Was it something spontaneous or had you been planning it? It just seemed like the best thing to do. I knew she had no idea that it was going to happen, but it's even better when they say yes.
Have you set a date for the wedding yet? We are working on the date now. It has more to do with if places are available. ... We plan to get married near Los Angeles because she has a lot of family there and it's really her day. I've been married before.
You recently started taping the television series "The Brian McKnight Show." How did that come about? I was working with "Extra" for three years, and I said to myself there's a lot of people who have things going on who look like me but won't get on other shows. When Aresenio [Hall] was on the air there was a place for everyone to promote what they had going on or just come to hang out. I want to recreate that.
Now that you're in the District what are you most looking forward to? I haven't been back since Inauguration so I'm really hoping I can swing by the White House and see my President!
Brian McKnight is starring in Cheaper to Keep Her, playing at the Warner Theater until March 21, 2010. Written by award-winning writer and director Je'Caryous Johnson, Cheaper to Keep Her also stars actress Wendy Raquel Robinson ("The Game") and gospel comedian Jonathan Slocumb. For more information visit www.imreadyproductions.com.