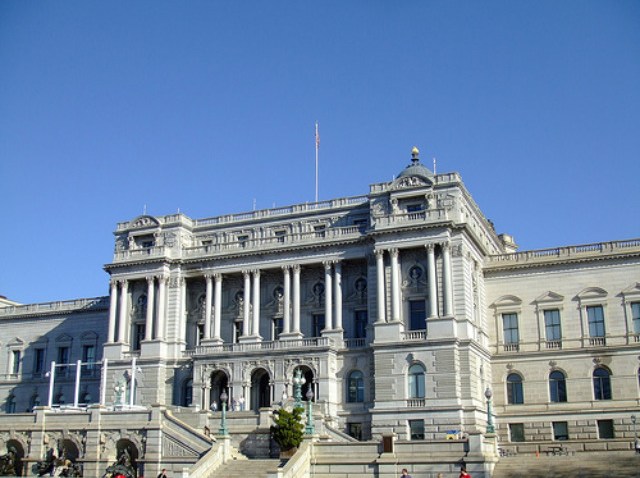 The first map printed in North America, depicting the boundaries of the new American nation and showing the "Stars and Stripes" for the first time, will be displayed at the Library of Congress in the early spring thanks to the generosity of David M. Rubenstein, co-founder and managing director of The Carlyle Group.
The map was printed in early 1784 and is considered the best preserved of those few copies in existence. It's the single most important American cartographic document missing from the collection of the Library of Congress, according to John Hébert, chief of the Library's Geography and Map Division.
The map by Abel Buell is entitled, "A New and Correct Map of the United States of North America Layd Down from the Latest Observations and Best Authorities Agreeable to the Peace of 1783." It is the first map to be copyrighted in the United States and was published only six months after the Treaty of Paris signing (Sept. 3, 1783) ended the Revolutionary War.
The document had been in the custody of the New Jersey Historical Society since 1862 and was sold at auction at Christie's in Manhattan on Dec. 3. Rubenstein, a long-time supporter of the Library of Congress, paid $1.8 million for it.
"It is a great privilege for the Library of Congress to display this map, which will be on loan from Mr. Rubenstein for the next five years," said Librarian of Congress James H. Billington in a statement.
"The Library of Congress, under Jim Billington's leadership, is widely recognized as the finest library in the world, and I am pleased to make the Buell Map available for all to see at the Library's extraordinary facilities," Rubenstein added.
Copyright AP - Associated Press