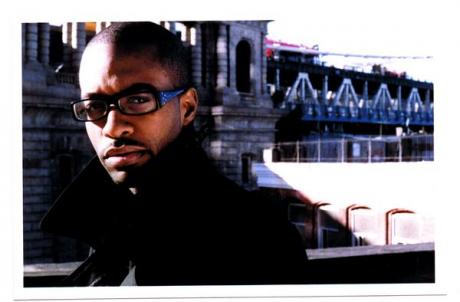 Rising rapper Mickey Factz wants to be more than just a great artist -- he hopes to be a role model for young black men as well.
On Monday evening at the U Street Music Hall, where he was performing as part of a Direct Drive Record Pool event, Factz spoke about the state of the music scene.
"Yes, there's a lot of artists out there, but what makes me stand out is that I always share my emotions. Whether I'm happy, sad, glad, mad, you'll always get the music coming straight from my heart."
Factz has an unusual background for a recording artist: He was once a paralegal at a New York City Law Firm.
"I remember when I finally became a paralegal. I started out in the mailroom, but after two years I became a paralegal. Although I was proud of myself, hip hop was still calling my name."
Five years later, Factz is ready to make his mark."This is my time," said Factz, who was born in the Bronx, NY. I'm ready for it all, I want to make great music, produce hits, possibly star in a movie."
The up-and-comer recently appeared in a Honda commercial and is hungry for more. "Grammy's, American Music Awards, and just success period. This is only the beginning."