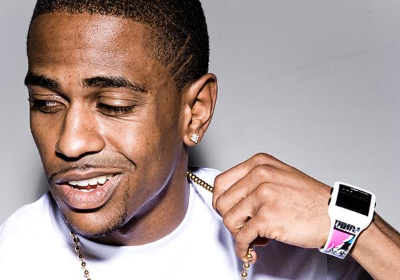 Up-and-coming rapper Big Sean was in the area last weekend for a performance and dished exclusively to Niteside on his life as an artist signed to Kanye West's label, how his life has changed and why he wants to be the biggest artist of our time.
What was it like when you freestyled for Kanye West and actually realized he was impressed with you? It was an incredible feeling. It was where my dreams and reality met. The experience was monumental and life-changing. Everyone gets a chance or an opportunity -- you just have to decide what you're going to do with it.
Did you always know that you wanted to be a rapper? I would definitely say, 'No.' As a kid at around nine or 10 I really loved basketball, but around 12 I started recording music, and when you start doing something really young, you can't help but grow to love it.
Who were your musical influences as a kid growing up in Detroit? I loved Biggie, Jay-Z, J. Dilla, Slum Village and, of course, Eminem.
How has your life changed since being signed to G.O.O.D. Music? My life has definitely changed in the sense that my popularity is at an all time high, and I'm more aware than I've ever been. However, I'm definitely not where I want to be.
Who's your biggest competition musically right now? I'm my biggest competition, but of course you have my peers like Wiz Khalifah, Wale, Drake, etc. They make me want to hustle harder.
What's been your biggest accomplishment and biggest challenge so far in this industry? My biggest accomplishment has definitely been growing my own fan base, and I actually don't call them fans -- I call them believers. The popularity I have now has come from grassroots. My biggest challenge has and continues to be getting to the point that I really want to get to, but I will.
What's it like to work with someone like Kanye West and have him believe in you? It's a great feeling. It's something almost indescribable. I'm fortunate to be surrounded by legends like Common, Pusha T and John Legend. I'm living out my dream.
When's the album coming out? We're announcing the release date and the name of the album at the top of the year. Look out for it. It will be amazing.
What's your ultimate goal? My ultimate goal is to make good music that everyone can enjoy be the biggest artist in the industry, and have the time of my life.
You want to be bigger than Kanye? Yes, I do. Why not?