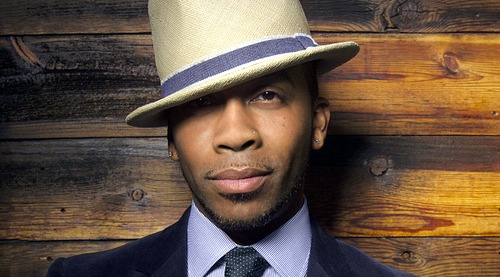 R&B/soul singer Rahsaan Patterson was in D.C. recently promoting his new album, "Bleuphoria." Niteside caught up with the performer to chat exclusively about his new album, love for the entertainment industry and why he wants to bring Whitney Houston back.

Welcome to D.C. What's your favorite part about visiting?

I always feel very supported when I come here. Fans of my music how me so much love and its always been one of my biggest markets since the start of my recording career.

You've been in the entertainment industry for a long time. Can you tell me a little about your journey in entertainment?

I've been blessed to be able to sustain all these years. Starting off on "Kids Incorporated" [alongside Fergie, Mario Lopez and Shanice] and also as an artist, I've been fortunate enough to constantly continue to do what I love.

What's the biggest lesson you've learned so far?

That you have to really have passion for what you do, acknowledge your purpose and stay on your path. When you're aware of those things, it helps you down the course of your road.

Who'd you grow up listening to?

Rufus, Michael Jackson, Stevie Wonder, Al Green and many other legends. The legends are who influenced me the most.

Who would you love to work with?

Whitney Houston, Madonna and Sade.

Why Whitney Houston?

She spent 19 years consecutively years of her life singing and giving us classic music. I relate to her on many levels. I feel like she just needs for that passion to be ignited again. I'd love to be in a space where musically there's potential for that to happen. I think sometimes from the outside looking in, people forget how tough and demanding this industry can be. It can drain you, but I'd love to see her back on top.

Speaking of the industry, what words of advice can you give to rising artists?

You should have a clear understanding and vision of what you'd like to do. You either are an artist or you're not. Understand that when you are an artist and when you're communicating authentically, it's not always easily accepted and digested. Have a clear understanding of who you are and what it is you do.

Looking ten years down the road, where would you like to be career-wise?

Content.