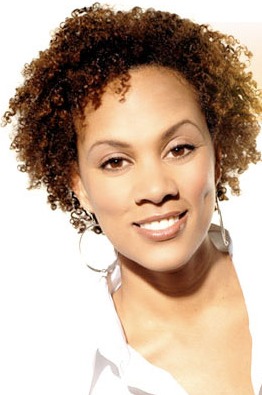 WPGC host Anji Corley dished to Niteside about radio DJ legend Donnie Simpson, working in a male-dominated industry and what it's like to be the District's newest radio star.
Did you grow up surrounded by music? I was also surrounded by entertainment and music. Growing up, I didn't necessarily think I was going to be in radio, but I knew it would be entertainment. I've always loved bringing joy to people. It's what I' m here to do.
How did you go from being winner of "America's Next Top Jock" to getting your own show? It was around February or March when I found out Donnie [Simpson] was leaving, and I got really nervous. However, the executives at WPGC assured me that everything would be okay. The next you know I'm hosting middays.
How'd you end up on the Donnie Simpson Morning Show? My cousin sent me a link to the "America's Next Top Jock" contest. I let it sit for a month in my inbox and finally decided that I should submit all the necessary to the contest, so I did and got a call back that I was a semi-finalist. From there I went up against lots of other people, but at the end D.C. chose me and I'm so thankful they did.
What was it like working for a legend like Donnie Simpson? It was a dream! I still can't believe it actually happened. He's a friend and a mentor. I really look up to him.
What did you think when you heard Donnie was leaving the show? I was shocked when Donnie decided to leave. It was a time of confusion, a feeling of unknown and just butterflies everyday. We talked for hours about it, but he decided at that it was time for him to step away. He's so passionate about radio and the city of D.C.. This is a Donnie Simpson city. Honestly, I don't think he'll ever really retire.
What are your thoughts on other women in the radio industry and how they can progress in such a male-dominated industry? I have my boxing gloves on every single day. This business is so male-dominated that you have to fight twice as hard as a woman. You really just have to stay true to your passion and really know the business that's how you persevere.
What do you love most about being on the air in D.C.? D.C. is this hot metropolitan city but with an honest and sincere hometown feel. The city is so diverse you can have the metropolitan lifestyle and the suburbs at the same time. The people are also very genuine, friendly and approachable. I love it.
What advice can you give to aspiring radio host? Don't limit yourself, hone in on your craft and give it the best you've got.