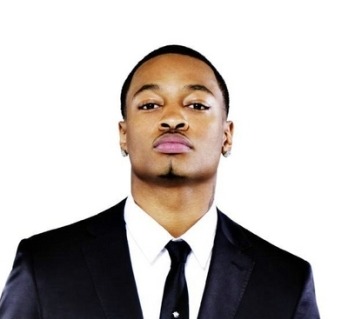 Former
and "Making the Band" star Qwanell Mosley was recently in town to promote his new project, "Guitar Her." Mosley talked exclusively with Niteside about life after MTV, the rumors that he went crazy, and his relationship with Dirty Money's Dawn Richard.
You've been solo for awhile now. How are you liking it?

I'm loving it! Everything is going so smoothly; I'm in a really good place. It feels right.

Your new project "Guitar Her" is getting a lot of buzz on the Internet. How did you go about creating it?

I wanted to create something really soulful that my fans would appreciate. Basically the guitar represents the woman. It's different, but it makes total sense. If you're a fan of R&B music, you'll be a fan of "Guitar Her."

What makes you stand out from other male artists today?

I just think I have a piece to add to the puzzle and that's just soul music. We're all pretty much the same; it's one big puzzle.

Do you prefer being in a group or being solo?

Being in a group is great, but I love being solo as well. It's my company and my brand; now I have more creative freedom.

Do you still speak to your old bandmates?

If I see them at an award show or function, we'll speak. It's all business though, nothing personal.

Looking back to the years with Day 26, what was your biggest accomplishment, and moving forward, what do you hope to accomplish?

I'd definitely say winning at the BET Awards and being nominated for an American Music Award was a big accomplishment. I think in those days just living the life and living out my dreams was an accomplishment. Now, I'm excited to accomplish even more as a solo artist.

During your last season on MTV's "Making the Band," a lot of viewers said you went crazy; do you think that's true?

No, I'm not crazy; it was all an illusion. Television is fake, an illusion. The only thing that's real is the talent, and you can't knock that.

Speaking of "Making the Band," are you and Dawn Richards still an item?

Dawn's my baby and we're still going strong. That's all I'll say about that.

Can you speak on the engagement rumors?
I will say that I definitely see myself marrying Dawn in the very near future. Right now we're both focused on our dreams. I'm focusing on building a foundation for my future wife and our family. And she's focused on building her career. When God wants us to get married, we will.

You both started your careers around the same time. Is it weird to see her traveling the world with Diddy and Dirty Money?
No, it's not hard at all. She's human, she's a person, she's my friend, so I definitely feel no jealousy when I see her doing her thing. It's not like that at all.

How's your relationship with Diddy?

I don't think we ever had anything against each other. My only concern that I was complaining about on MTV was our manager at the time. Diddy is cool with me.

How did you get to a happy place?

Being around my family is the best explanation I can give you. You have to come back to family to feel normal or you'll go crazy.

After everything you've gone through in the past few years, do you have any regrets?

I don't have any regrets because I've learned from my situations and I'm moving on.