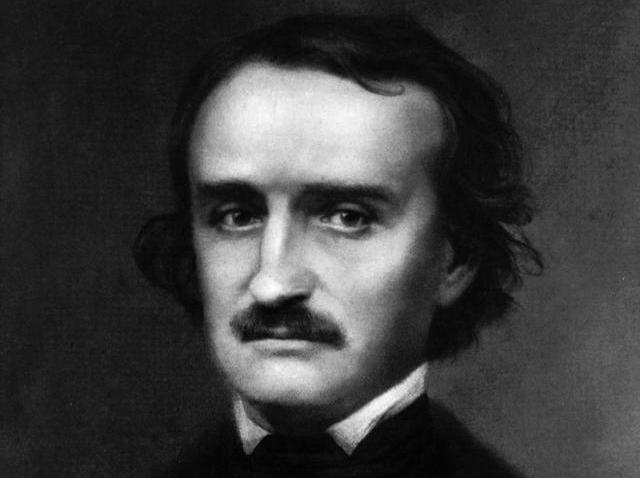 It's been a good 200th anniversary year for Edgar Allan Poe. The master of gothic horror has been celebrated at events in several cities to mark the bicentennial of his birth.
And on Sunday in Baltimore, he'll get the funeral he never had.
Fewer than 10 people attended Poe's funeral when he died in October 1849 at age 40. His cousin, Neilson Poe, never announced
the great writer's death publicly.
Because of intense interest, Baltimore will host two funerals. Each is expected to draw about 350 people to Westminster Hall, the former church adjacent to Poe's grave. Actors will portray Poe's friends and contemporaries as well as writers and artists who cited Poe as an influence.
If you want to attend, you'll have to buy a ticket. That's right, it will cost to $35 in advance or $40 at the door to watch the faux funeral.
If you think charging money to attend his funeral was bad, get a load of this: There's even an official florist for his funeral, as Cedar Hill Florist proudly proclaims on the Poe Funeral Web site.
The Poe House and Museum will also host a viewing of a replica of Poe's body on Wednesday.
Poe's "body" will lie in state at his former home at 203 N. Amity St. from noon to 11 p.m. It will be an open-casket viewing. Cost is $5.
An all-night vigil will be held from midnight to 7 a.m. Thursday. It is free and open to the public.
For tickets and more information, click here.
Copyright AP - Associated Press