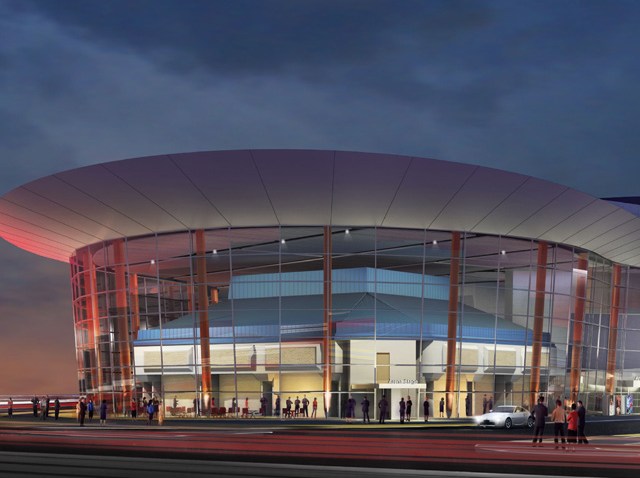 They are the storytellers whose works first come to life on paper, then on stage. They write the plays, collect fees from theater companies, go to rehearsals, show up for opening night, then go on to the next project.
It's good work, but it's temporary work. However, playwrights will soon play a much larger role at Arena Stage.
Washington's Tony Award-winning regional theater is breaking the mold for the way theaters relate to playwrights. Rather than hire them as temporary workers who tackle one project at a time, Arena Stage will now hire playwrights as full-time employees who get salaries, benefits, even office supplies, according to an announcement by the theatre.
The change comes as Arena prepares to open a $125 million, three-theater campus in the fall, and as it tries to rebrand itself as a national center for American theater.
Beginning in the new year, there will be five playwrights in residence for a period of three years. They will develop new or unfinished plays through the American Voices New Play Institute, a project funded by a $1.1 million gift from the Andrew W. Mellon Foundation.
"This will give an opportunity to have artists embedded in every level at Arena," said Molly Smith, Arena's artistic director, in an interview with the Washington Post. "Part of what this program does is give them the tools for their best work. And it will give these writers an artistic home."
The Arena's five new playwrights are Lisa Kron, whose comedy entitled "Well" about illness and her mother, made it to Broadway in 2006; Amy Freed, a Pulitzer Prize finalist based in San Francisco who wrote "Freedomland;" Washington-based playwright Karen Zacarias, who wrote "Legacy of Light," produced last year by Arena; Charles Randolph-Wright, who recently directed Arena's "Sophisticated Ladies"; and Katori Hall, a Memphis native, whose "The Mountaintop" won London's coveted Olivier Award for best new play of the year.
The playwrights are thrilled at their new full-time gigs.
"It certainly is a radical change from what the course of play development has been in recent years," said Kron.
"I wept," Zacarias told the Washington Post. "There are health benefits, which a playwright has never really gotten. And you can join their gym! Because being a playwright is a very solitary thing."
---
Let's Go Around Town: Keep up with what's happening in the D.C. area anytime, anywhere. Follow us on Twitter and Facebook. Sign up for our e-mail newsletters and find out What You're Doing Tonight with texts delivered right to your mobile phone -- just text DCTONIGHT to 622339 to sign up. (Message and data rates may apply.) Don't forget our iPhone app!
Copyright AP - Associated Press