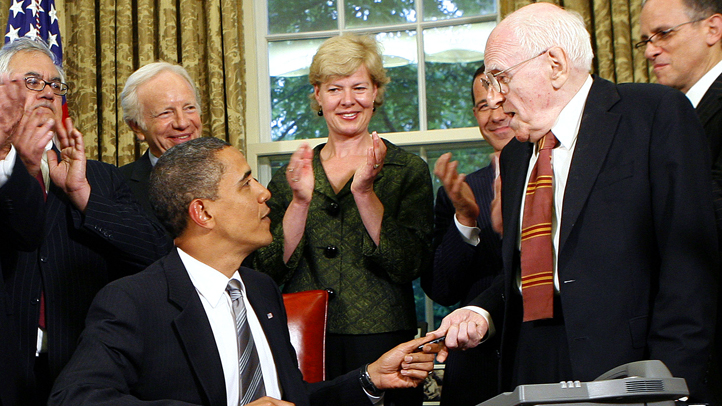 Memorials are being planned for early gay rights pioneer Frank Kameny, who died Oct. 11 and the Smithsonian will display of some of Kameny's picket signs.

Friends of Kameny have organized a farewell viewing on Nov. 3 at the historic Carnegie Library. A formal public memorial service is being planned for a later date.

Kameny, who served in the Army during World War II, later earned a PhD in astronomy from Harvard. He was fired from his job as a governemnt astronomer due to his orientation. He appealed, and his case went to the Supreme Court in 1961. He lost, but the defeat pushed him into activism.
In 2009, the federal government formally apologized for his firing and presented him with the prestigious Theodore Roosevelt Award.
Last year, a section of 17th Street in Dupont Circle was named in his honor.
On Friday, Oct. 21, the National Museum of American History is opening a special exhibit of Kameny's protest signs. That exhibit will be on view through Jan. 16, 2012.
Copyright AP - Associated Press