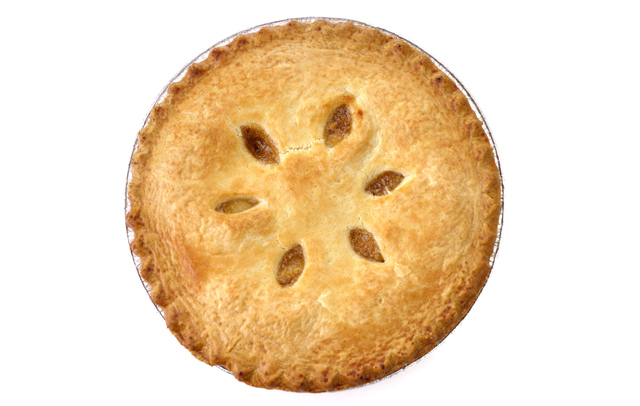 Never underestimate the power of food-related holidays.

Especially slightly made-up food-related holidays.

Erin Blakely of Pie Sisters (3423 M St. NW) said they'd planned to offer some specials today for Pi Day (3/14 = 3.14; we know you understand this)). But they ended up flooded with orders -- and they were nearly sold out as of 9:30 a.m.

Turns out everyone's having pie parties. (Pi parties?)

"We knew it was going to be busy, but we were getting orders all through the night," Blakely said. "We're doing one drop-off with 12 huge pies."

Today's favorite flavor is cherry, because "it's a good lead-up to spring. Other berries haven't come in yet," said Blakely (who's the middle pie sister, in case you were wondering). Consistently popular choices are bourbon chocolate pecan, chocolate cream and coconut cream.

Want to have a pie party today? (Or a pi party? Jeez, what's the grammatical rule there?) Well, you could try Dangerously Delicious Pies (1339 H St. NW)... although we called this morning, and they're not answering their phone, perhaps drowning under an avalanche of dangerously delicious pie fillings. They're dangerous, OK?
If you do want your pie today, call Baked & Wired (1052 Thomas Jefferson St. NW) at 202-333-5506. We checked, and they can handle your circular dessert needs.
---
Check Out the Scene: Keep up with what's happening in the D.C. area anytime, anywhere. Follow us on Twitter and Facebook. Sign up for our e-mail newsletters.